4 Healthcare Revenue Cycle Outcomes Make Headway at HIMSS16
Providers have greater responsibility in tackling care management in the midst of the ever-changing healthcare revenue cycle, as the industry switches away from fee-for-service.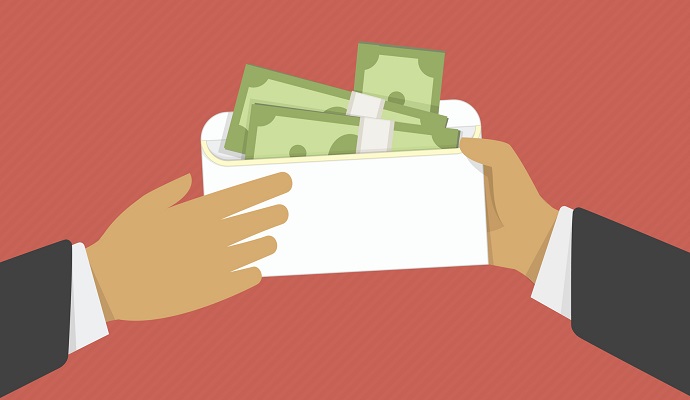 - With the HIMSS16 conference in Las Vegas, Nevada coming to an end, it is useful to look back and see which avenues are making an impact on the healthcare revenue cycle among providers. Both health IT solutions and new reports coming out of the HIMSS16 exhibition are showing where the financial side of healthcare is moving next.
Chilmark Research releases 2016 Care Management Market Trends report
Last week, Chilmark Research published its 2016 Care Management Market Trends report, which offered a perspective on how medical organizations are working to develop care management opportunities and how it affects the healthcare revenue cycle.
Currently, providers have greater responsibility in tackling care management in the midst of the ever-changing healthcare revenue cycle, as the industry switches away from fee-for-service payment and embraces value-based care reimbursement.
While some hospitals and organizations are still working in a fee-for-service environment, some of their revenue could be linked to a pay-for-performance system. With bundled payments and accountable care becoming a more streamlined form of reimbursement among providers, it grows more important than ever before to work collaboratively across facilities to coordinate services and provide effective care management solutions.
READ MORE: Why Hospital Revenue Cycle Demands More Patient Engagement
This is where health IT vendors come in, as they can better collaborate with providers and payers to ensure the right technologies are in place to improve referrals and care coordination between hospitals, rehabilitation centers, mental health facilities, and primary care practices.
CMS pushes health IT interoperability, patient engagement
With value-based care reimbursement a major goal of the Centers for Medicare & Medicaid Services (CMS), it is understandable that the agency spent HIMSS16 discussing the importance of patient engagement. With greater patient engagement, providers can ensure patients are more invested in their healthcare and preventing disease.
As such, it would lead to better health outcomes and meet many of the performance measures required of value-based care reimbursement. Along with patient engagement, health IT interoperability remains a key goal of the federal agency, as it could also boost care coordination and enable providers to meet pay-for-performance goals.
With stronger interoperability between various specialists, physicians, payers, and patients themselves, this is expected to improve patient satisfaction and engagement with their medical care. CMS also stressed how important interoperability is to modernizing the Medicaid program and could offer real-time information to providers seeking key patient data.
READ MORE: Implementing Value-Based Healthcare Revenue Cycle Management
Both CMS and the Office of the National Coordinator for Health IT (ONC) are planning on presenting interoperable health IT solutions among medical organizations that haven't yet adopted these systems.
HIMSS releases 2016 Cost Accounting Survey
The Healthcare Information and Management Systems Society or HIMSS has published its annual Cost Accounting Survey, which further shows how the healthcare revenue cycle is dependent upon pay-for-performance reimbursement models.
The revenue landscape among providers is changing as the entire industry heads away from fee-for-service payment and adopts new models such as accountable care organizations or bundled payment systems.
An alarming finding from the Cost Accounting Survey is that few providers report being completely prepared for transitioning to alternative models of payment and implement value-based care. The results show than only 3 percent of respondents stated being "highly prepared" to change their payment model toward value-based payment from a fee-for-service reimbursement system.
READ MORE: Patient-Centric Strategy Key for Value-Based Care Reimbursement
This means that payers, state and federal agencies, and other stakeholders will need to come together to support hospitals and healthcare providers in transitioning to value-based care reimbursement.
"In January 2015, U.S. Department of Health and Human Services (HHS) Secretary Sylvia Burwell announced that by the end of 2016, 30 percent of all Medicare payments made to hospitals and physicians would be based on 'pay-for-value' payment models, and that by the end of 2018 that number would be increased to 50 percent," the 2016 HIMSS Cost Accounting Survey stated.
"At the same time, Secretary Burwell also said that the remaining fee-for-service payment arrangements would be adjusted such that 85 percent of Medicare hospital payments would be tied to quality or value by the end of 2016, with an increase to 90 percent by the end of 2018."
"During this initial stage of pay-for-value, it is expected that there will be a period of time during which provider revenues could decrease as payers and providers work to determine appropriate definitions of what should be included in a bundle, and what the appropriate pricing should be."
"At the same time, the healthcare market is experiencing a dramatic increase in patient financial responsibility, an area of revenue that has historically had a bad debt ratio of about fifty percent1. It will be critical for providers to find a way to collect patient financial responsibilities as early in the revenue process as possible to help mitigate any disruptions caused by the changing payment methodology."
RelayHealth Financial presents best practices to prevent payment disruptions
According to a company press release, RelayHealth Financial held an exhibition at the 2016 HIMSS conference in Las Vegas that outlined methods finance leaders at medical organizations could use to prevent payment disruption.
In particular, the presentation revolves around the importance of incorporating both "financial and clinical processes" in one general agenda to keep the healthcare revenue cycle stable.
The presentation included information on integrating technology to improve coordination between financial and clinical systems as well as best practices to follow when attempting to maintain revenue when implementing new payment models or innovative technologies.
"Healthcare today depends on more collaborative, interconnected systems that foster closer ties between patient health and business health," Janet Cutcliff, Vice President & General Manager of Patient Access Solutions for RelayHealth Financial, stated in the press release.
"As providers focus ahead on the path to value, the need to optimize revenue cycle performance–especially when undergoing increasingly common and potentially disruptive EMR migrations–and work efficiently with payers is more important than ever before. RelayHealth Financial looks forward to the opportunity to engage providers at HIMSS and discuss how we've worked closely with dozens of hospitals and health systems to integrate revenue cycle and EMR systems to help keep revenue on track, and support positive financial experiences for patients."