52% of Provider Compensation Bonuses Tied to RVUs, Not Quality
Just 39 percent of provider compensation bonuses stemmed from value-based reimbursement metrics, a recent study found.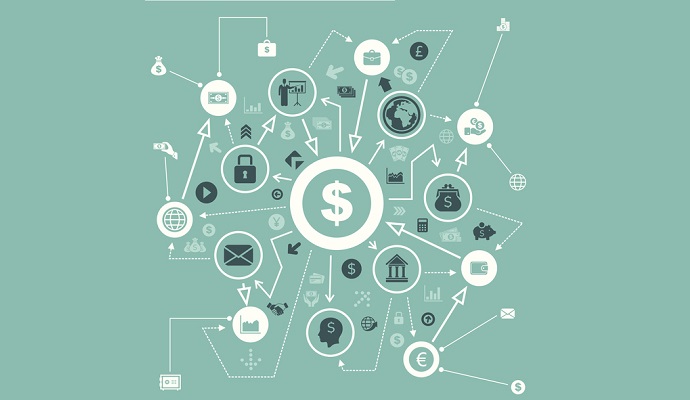 Source: Thinkstock
- Approximately 52 percent of provider compensation offers with a production bonus in 2017 based the additional pay on relative value units (RVUs), while just 39 percent used quality metrics, a recent Merritt Hawkins survey found.
The study of over 3,200 permanent physician and advanced practitioner search assignments indicated that value-based reimbursement is driving healthcare employment demands, but organizations are still working on incorporating quality into provider compensation.
"The goal is to find the 'Goldilock's zone' – physician payment models that encourage physicians to see the patients and generate the revenue that healthcare facilities still need, but that also reward doctors for adopting the behaviors and practices that will drive reimbursement in emerging value-based payment models," the study stated.
The share of provider compensation bonuses partially or wholly tied to quality performance is up slightly from 32 percent in 2016 and 23 percent in 2015.
Source: Merritt Hawkins
However, respondents in the most recent survey reported that quality performance determined just 21 percent of the total bonus, down 8 percentage points from 2016 results.
As a result, only about 4 percent of overall provider compensation in 2017 was based on quality performance.
Source: Merritt Hawkins
"This amount may not be sufficient to influence physician behaviors so that they fully embrace patient satisfaction scores, EHR meaningful use, and the other hallmarks of value-based payments," researchers argued.
Despite provider compensation lacking quality performance connections, the survey showed that the move to value-based reimbursement influenced provider demand. Value-based reimbursement models that promoted preventative health and team-based care spurred healthcare organizations to seek additional primary care and family medicine providers.
For the eleventh consecutive year, family physicians topped the list of the most requested recruiting assignments in 2017.
"Primary care physicians such as family physicians top the list of most in-demand doctors in part because of their key role as quarterbacks of the delivery team," the survey explained. "Through the patient management and care coordination they provide, quality goals are achieved within an environment of defined financial resources."
Additionally, healthcare organizations sought more advanced practitioners in 2017 in response to the value-based reimbursement transition. Physician assistants and nurse practitioners, combined, were the third more requested recruiting assignment.
The advanced practitioners moved from the fifth position in 2016 to reach the highest position ever on the list of most requested recruiting assignments.
"PAs [physician assistants] and NPs [nurse practitioners] are playing a growing role in team-based care (many were trained in this model), in some cases handling 80 percent or more of the duties physicians perform, allowing doctors to focus on the most complex patients and procedures," researchers wrote. "Their ability to educate patients, ensure patient compliance, reduce costs and enhance patient satisfaction makes them an ideal resource for value-based delivery systems operating in global payment structures."
To round out care teams that support value-based reimbursement models, healthcare organizations also demanded pulmonologists in 2017. Pulmonologists topped the absolute demand list in 2017 with 1.32 percent of search assignments for specialists, increasing by 35 percent over a year.
Source: Merritt Hawkins
The second most sought assignment was psychiatrist with just 0.82 percent of search assignments, followed by dermatologists with 0.77 percent, neurologists with 0.55 percent, and gastroenterologists with 0.51 percent.
Researchers pointed out that pulmonologists and other specialists may be in higher demand because healthcare organizations are attempting to implement robust chronic disease management programs, especially with an aging population.
The top specialists can help health systems and accountable care organizations combat prevalent diseases among patient populations that primary care providers may not be equipped to appropriately manage, such as chronic obstructive pulmonary disorder, skin cancer, Alzheimer's disease, and mental health disorders.
As primary care, advanced practitioner, and some specialists see more employment opportunities, their salaries are also increasing. The study uncovered the following provider compensation increases in 2017:
• Average starting salaries for family medicine providers reached $231,000, representing a $6,000 increase since 2016

• Pulmonologist compensation grew 2.6 percent between 2016 and 2017 to reach $390,000

• Cardiologist salaries increased by 3.3 percent in the same period, averaging $563,000 in 2017

• Average yearly compensation for nurse practitioners went up from $117,000 in 2016 to $123,000 in 2017

• Physician assistants saw their average salary grow from $114,000 in 2016 to $120,000 in 2017
Additionally, researchers suggested that the value-based reimbursement push spurred more healthcare organizations to employ physicians instead of establishing them in a private practice. Over 90 percent of physicians will practice as an employee versus an independent practice owner or partner in 2017.
The share of employed providers is significantly up from just 40 percent in 2001.
"Physician employment is deemed necessary to implement the integration, evidence-based treatment protocols, IT standardization, global payments and other hallmarks of value-based care," the study stated. "In addition, it is the preferred practice model of many physicians today who do not want the responsibilities, time restraints and stress of 'running a business.'"