Baylor Scott & White, Memorial Hermann End Hospital Merger Talks
Five months after signing a letter of intent, the major non-profit health systems decided they can pursue their goals without a hospital merger deal.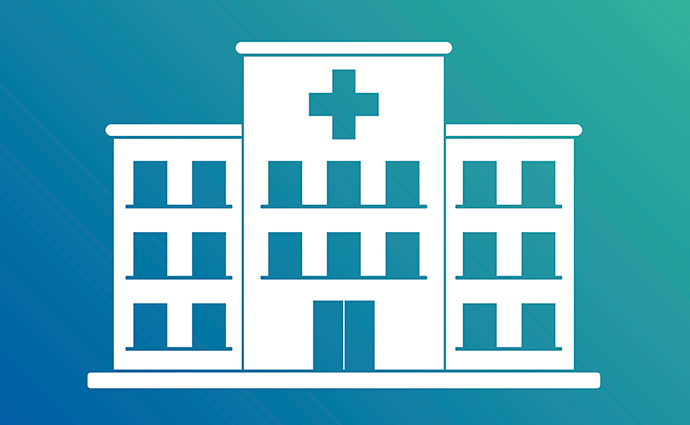 Source: Thinkstock
- Two large non-profit health systems in Texas are calling off a potential $14 billion hospital merger deal five months after signing a letter of intent to combine.
In a joint statement, Baylor Scott & White Health and Memorial Hermann Health System announced that they will cease hospital merger talks.
"Ultimately, we have concluded that as strong, successful organizations, we are capable of achieving our visions for the future without merging at this time," the health systems wrote. "We have a tremendous amount of respect for each other and remain committed to strengthening our communities, advancing the health of Texans and transforming the delivery of care. We will continue to seek opportunities for collaboration as two forward-thinking, mission-driven organizations."
If the health systems had decided to go through with a merger, they would have created a 68-hospital system with over 1,100 other care sites across Texas. The combined organization would also operate two health plans and employ almost 14,000 independent, employed, and academic physicians.
With a combined revenue of about $15 billion a year, the health system would have been the largest non-profit system in the state and one of the largest in the country.
READ MORE: Healthcare Merger and Acquisition Activity Up 14.4% in 2018
Baylor Scott & White Health and Memorial Hermann Health System signed a letter of intent to merge on Oct. 1, 2018. Leaders of both health systems anticipated the potential hospital merger deal to improve care quality and affordability for Texans.
"This is about two mission-driven organizations – both committed to making safe, high-quality healthcare more convenient and affordable – building something transformative together," Jim Hinton, CEO of Baylor Scott & White Health stated in October 2018. "We must lead the change in our industry, while insisting we continue to fulfill our unwavering commitments to meeting the needs of all Texans."
Hinton was tapped to be the CEO of the proposed health system.
The next step for the deal would have been a definitive agreement to merge.
However, the health systems explained that they are strong enough as individual systems to pursue their goals separately at this moment. No other reasons were given as to why a definitive agreement was never signed.
READ MORE: Hospital Mergers Produce Modest Healthcare Supply Chain Savings
Other hospital merger deals have fallen apart in the past over issues regarding money, cultural alignment, leadership, and/or regulatory approval. Earning regulatory approval has particularly been challenging for megamergers, in which two large hospital systems attempt to combine.
As large hospitals and health systems continue to merge to extend their geographic footprint and reduce costs, policy and academic experts have eyed the deals with caution. Research has shown that hospital mergers can raise price as much as 40 percent.
In light of hospital merger concerns, state and federal officials have increased their scrutiny of healthcare merger and acquisition transactions.
But that has not stopped all hospitals and health systems from merging. In fact, Catholic Health Initiatives (CHI) and Dignity Health recently finalized their merger, creating the largest non-profit health system in the country.
The major health systems earned regulatory approval for their megamerger months after submitting their proposal to California's Attorney General Xavier Becerra. Becerra only approved the deal if the health systems agreed to several stipulations, including offering a 100 percent discounts to low-income patients and establishing a homeless health initiative in California.
READ MORE: Major Healthcare Mergers and Acquisitions Making Waves in 2019
Other state leaders are following in Becerra's footsteps. In late 2018, Massachusetts Attorney General Maury Healey also issued a conditional approval for the proposed merger of Beth Israel Deaconess Medical Center and Lahey Health System.
But the decision to cease hospital merger talks between Baylor Scott & White and Memorial Hermann may signal a change in the healthcare industry, says industry expert Rita Numerof of Numerof & Associates.
"BSW and Memorial Hermann's decision not to merge may signal a beginning realization that 'bigger isn't necessarily better'—especially if it means more of the same. Recent mega-mergers have largely been fueled by an attempt to create market dominance—and thereby continued 'relevance,'" she recently told RevCycleIntelligence.com.
"While size does matter, the real strategic challenge facing healthcare delivery organizations is margin and profitable growth. Size won't protect against an antiquated business model that requires transparency in cost and quality and accountability for outcomes that matter to patients and payers."
Hospital mergers are difficult to execute, she pointed out. And the deal may not be the most appropriate route for some hospitals and health system looking to ensure "relevance in the face of disruption to the business model," which require "new ways of thinking about the core business itself and diversification into new revenue sources."