Boost Healthcare Competition to Drive Down Prices, Up Quality
Stakeholders should promote healthcare competition to lower prices and improve care quality in consolidated markets, experts argued.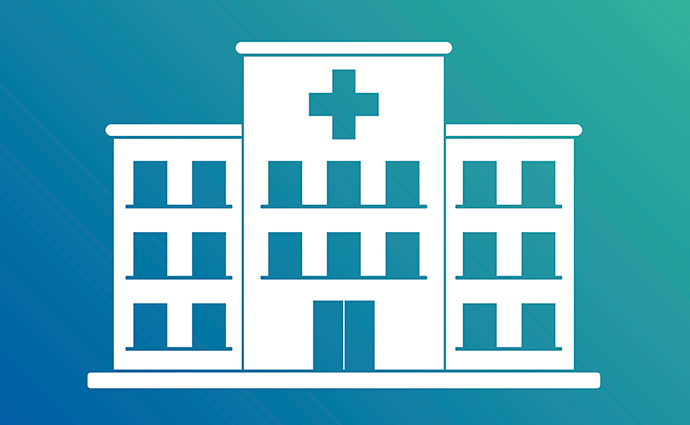 Source: Thinkstock
- The lack of healthcare competition stemming from recent healthcare merger and acquisition trends resulted in higher prices and lower care quality, industry experts recently argued in a Carnegie Mellon University's Heinz College white paper.
Heinz College's Martin Gaynor, the Brookings Institution's Paul Ginsburg, and Aledade's Farzad Mostashari explained that the healthcare system does not work as it should because of healthcare consolidation.
"Prices are high and vary in seemingly incoherent ways, yet quality of care is uneven, and the system lacks the innovation and dynamism that characterizes much of the rest of our economy," they wrote. "The dearth of competition in our healthcare markets is a key reason for this dysfunction."
Despite costs and quality concerns, healthcare merger and acquisition activity continues to increase. Between 1998 and 2015, the industry saw 1,412 hospital mergers, with 561 of them occurring from 2010 to 2015, a cited American Hospital Association report showed.
Physician practices have also undergone more consolidation. According to a 2016 Health Affairs study, the number of providers in group practices of nine or fewer fell from 40.1 percent in 2013 to 35.3 percent in 2015, whereas the proportion of providers in large group practices of 100 or more physicians grew from 29.6 percent to 35.1 percent in the same period.
READ MORE: Do Hospital Mergers Disincentivize Orgs to Lower Their Costs?
Consequently, healthcare costs increased from reduced market competition, the industry experts explained. Highly consolidated healthcare markets tend to charge more for services, causing health plan premiums to rise. A 2006 Robert Wood Johnson Foundation study revealed that hospitals with local competitors charged almost 16 percent more on average than hospitals with four or more competitors.
Increased market power still resulted in greater healthcare costs, a 2016 New York State Health Foundation report uncovered. Hospitals with more market share tended to charge 2.7 times more than their peers in more competitive markets.
In addition, care quality suffered in markets with less healthcare competition, the industry experts continued. For example, one study reported that Medicare beneficiaries who faced a heart attack had a 1.46 percentage point higher chance of dying within 12 months of treatment if they went to a hospital that had fewer possible competitors, a cited study stated.
To encourage more healthcare competition, Gaynor, Ginsburg, and Mostashari proposed policy reforms for Medicare reimbursement, administrative simplification, risk contracting for independent providers, and healthcare price transparency.
Reform Medicare reimbursement policies that promote healthcare consolidation
CMS and other governmental actors should modify Medicare reimbursement policies for site-neutral payments and the 340B Drug Pricing Program to boost healthcare competition.
READ MORE: How to Improve Healthcare Mergers and Acquisitions Strategies
Site-neutral payments eliminate the additional facility reimbursement to hospitals for physician services furnished in outpatient departments if the same service can be performed in a freestanding office.
The Medicare reimbursement policy promoted healthcare mergers and acquisitions because the facility reimbursement removal acted as an incentive for hospitals to employ more providers. Some providers also turned to hospital acquisition because they could negotiate higher payment rates from payers and patients through the hospital.
To ensure that site-neutral Medicare reimbursement does not spur more anti-competitive behavior, the industry experts suggested that Medicare makes reimbursement site-neutral for services usually furnished in a provider's office and not related to emergency departments. Therefore, the payment for a physician office-based services would be the same whether the practice is hospital-owned or independent.
The 340B Drug Pricing Program also encouraged healthcare consolidation because the initiative offered lower prescription drug rates to safety-net hospitals. The program developed "an artificial incentive for physicians who administer very expensive drugs, such as oncologists, to become employed by hospitals."
The experts advised the Health Resources and Service Administration to assess the program to find if it has become broader than intended. Program administrators should consider tying 340B discounts to eligible patients instead of care setting, they added.
Simplify administrative and regulatory requirements to slow healthcare mergers
READ MORE: Preparing the Healthcare Revenue Cycle for Value-Based Care
Growing administrative and regulatory requirements for physician practices resulted in anti-competitive healthcare markets, the experts contended.
"Mounting administrative burdens raise the fixed cost of practice, making it harder for smaller practices to compete," the report stated. "In turn, this creates an incentive for physicians to consolidate into larger groups, or be acquired by hospital systems, which have both been significant trends."
To relieve burdensome requirements and help independent practices stay independent, the authors recommended that HHS establish an advisory group of practicing providers and small practice administrators to develop recommendations on how the federal government can reduce administrative burdens.
The advisory board should suggest prior authorization standardization, time-based coding, clinical documentation clarification, decision-support for utilization management, electronic data standardization, and public health reporting uniformity.
The industry experts also detailed how government actors should reduce administrative burdens associated with value-based reimbursement models, such as MACRA. They recommended the following policy reforms:
• CMS, ONC, and AHRQ partner to develop an electronic quality reporting roadmap to achieve electronic quality measurement that relies on information routinely captured during care delivery by 2020

• Support the National Quality Forum and other measure development groups to create a standard quality measure set based on electronic systems rather than claims or chart reviews

• Use the Core Quality Measure Collaborative's seven sets of consensus core measure sets for Medicare, Medicaid, federal agencies, State Innovation Models, and health plans
Specifically for MACRA, the experts also encouraged CMS to finalize virtual group regulations that would allow eligible clinicians to informally collaborate to report to the Quality Payment Program.
Support independent provider networks through risk contracting
Independent providers may feel pressure to merge with larger healthcare organizations to take on more financial risk under alternative payment models.
A recent Health Affairs report stated that some risk-based alternative payment models may have caused a defensive reaction and increased consolidation. Some independent practices joined a larger organization to obtain capital, manage specialist and primary care provider governance, and negotiate payer contracts.
Allowing providers in accountable care organizations (ACOs) to remain in one-sided risk contracts for longer periods also produced anti-competitive behavior. ACO participation in prolonged one-sided risk contracts "endows providers with market dominance that allows them to refuse to accept new payment methods or negotiate payments from private payers so high that they undo the intended incentives," the experts wrote.
HHS can make risk-based alternative payment model participation more feasible for independent providers by implementing the following policy reforms:
• Change Medicare Shared Savings Program regulations to limit one-sided risk to one year for ACOs that contain larger hospitals and health systems

• Convene payers and providers through the Learning and Act Network to develop a standard template for risk-sharing contracts

• Provide more affordable reinsurance and/or stop-loss for smaller ACOs taking on greater financial risk, which should minimize the smaller organization's exposure to actuarial risk from outlier patients that require more spending to manage

• Improve capital access for small ACOs through a federal loan guarantee program or shared savings advances
Increase healthcare quality and price transparency for providers and consumers
Improving healthcare transparency for care quality and price would increase competition for consumers and providers.
Under the increasing popularity of high-deductible health plans, more consumers are shopping for healthcare services because they have more financial skin in the game. However, a lack of trusted, accurate information on care quality and prices prevents many consumers from choosing high-quality, affordable providers.
Providers also face difficulties finding high-quality, affordable peers to refer their patients to under alternative payment models. As providers take on more financial responsibility for their patients, they want to ensure they are sending patients to other providers who have similar or better costs and patient outcomes.
CMS should improve healthcare transparency for providers and consumers by developing a common quality measure set to assess care quality. The federal government, state governments, and private payers should also make provider performance on the measure set publicly accessible.
Similarly, healthcare cost measures for total spending and total amounts paid to providers for services should be publicly available. The information should be at the state and federal government level.
In addition, consumers should gain more access to out-of-pocket cost information for healthcare services they may use. Payers and state governments should work to make the healthcare cost data available to consumers.
Gaynor, Ginsburg, and Mostashari also provided healthcare competition policy reform recommendations to promote new competitor entry in markets and prevent anti-competitive healthcare practices. Government actors would take on the responsibility for regulating healthcare competition reform.
"Inattention to the impact of policies on consolidation may have unwittingly put the US on a path to less competition in healthcare markets; addressing it will require broader action and attention beyond antitrust enforcement as well," the industry experts stated. "Pursuing this agenda will allow healthcare markets to function more efficiently, leading to higher quality, more accessible, and lower-cost care."