CMS Targets Value-Based Purchasing, Drug Costs to Reduce Spending
CMS Administrator Verma said the healthcare system "cannot afford to continue" with value-based purchasing models that are not producing results.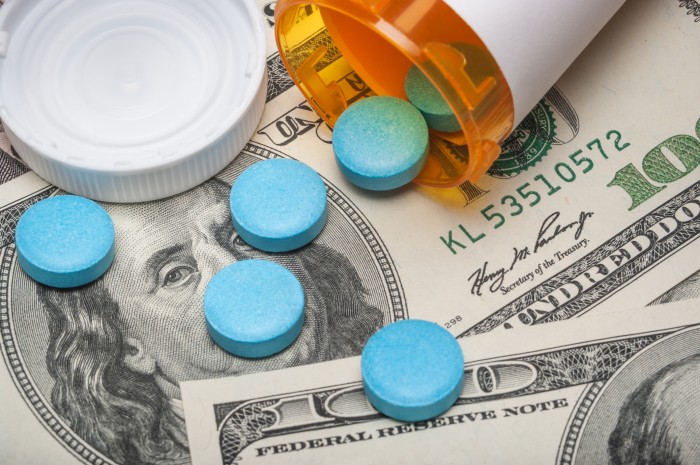 Source: Thinkstock
- Healthcare spending is growing at an unstainable rate, and CMS aims to curb spending through initiatives that promote value-based purchasing, reduce administrative burdens, and lower prescription drug costs, CMS Administrator Seema Verma told attendees at the American Hospital Association (AHA) Annual Membership Meeting.
"Despite all of the regulation, and a massive new entitlement, we have not bent the healthcare cost curve," she said. "Healthcare spending is actually growing more quickly now than it was in the year in which the ACA was passed. If we continue on this path, by 2026 we will be spending one in every five dollars on healthcare."
To bend the healthcare cost curve, CMS and its parent department HHS will focus on implementing value-based purchasing to shift the healthcare industry away from paying for volume, Verma explained to AHA member hospitals.
"Last year we put out a request for information and heard ideas from across the nation," she remarked. "This year, we will be putting out a series of new models that incorporates a lot of what we have heard. Our models focus on innovative ways to pay for drugs, provide new models for primary care and for beneficiaries with serious medical conditions, and promote innovation in Medicare Advantage."
CMS also plans to develop alternative payment models that promote healthcare competition. Providers should compete for patients using care quality data and prices. This would prevent the government from setting healthcare prices and encourage consumers to obtain high-value care.
READ MORE: Best Practices for Value-Based Purchasing Implementation
In line with this priority, CMS recently issued a Request for Information (RFI) on whether the federal agency should create a direct provider contracting model that would allow providers to enter private contracts with Medicare patients to deliver care at contracted prices.
While CMS seems to favor market-driven alternative payment models, like a potential direct provider contracting model, the federal agency also wants to see lower healthcare spending from existing models.
Verma particularly targeted CMS accountable care organization (ACO) programs in her speech at the AHA Annual Membership Meeting.
"A subset of ACOs has taken on significant downside risk," she said. "These 'two-sided ACOs' have shown significant savings to the Medicare program while advancing quality. And we applaud this success and support the boldness of providers that participate in these models."
"However, the majority of ACOs, while receiving many waivers of federal rules and requirements, have yet to move to any downside risk. And even more concerning, these ACOs are actually increasing Medicare spending, and the presence of these 'upside-only' tracks may be encouraging consolidation in the marketplace, reducing competition and choice for our beneficiaries."
READ MORE: Slow and Steady Still the Motto for Value-Based Reimbursement
About 61 percent of ACO contracts contain only upside financial risk, meaning organizations do not have to repay financial losses, a 2016 Leavitt Partners analysis showed.
This trend is clearly seen in Medicare ACO programs. Approximately 82 percent of organizations in Medicare's largest ACO initiative, the Medicare Shared Savings Program (MSSP), are in the upside-only track.
With more upside-only ACOs, the program has yet to produce a net profit. The MSSP has paid more in shared savings payments than it has received in net returns, a recent Health Care Transformation Task Force analysis revealed.
However, these Medicare ACO programs may face significant changes if the organizations fail to assume two-sided financial risk, Verma stated.
"While we understand that systems need time to adjust, our system cannot afford to continue with models that are not producing results," she said.
READ MORE: Exploring Quality Measures Under Value-Based Purchasing Models
Additionally, Verma explained how reducing administrative and reporting burdens for providers is a high cost-cutting priority for CMS.
Healthcare organizations spend almost $39 billion annually on administrative tasks for regulatory compliance, the AHA recently reported.
On top of hospital costs, Verma pointed out that administrative tasks detract from patient care. "I think we can all agree that needing so many people just to deal with paperwork isn't enhancing patient care," she said. "We need to get providers back to the front lines of providing care to patients."
CMS will remain committed to reducing administrative burdens, she continued. For example, the federal agency now permits medical student notes to count for Medicare billing purposes as long as the teaching physician reviews and approves the notes.
Verma also highlighted recently proposed changes to Medicare value-based purchasing programs. CMS eliminated 18 measures and de-duplicated 21 measures from hospital value-based purchasing programs in the recently proposed Inpatient Prospective Payment System rule.
The federal agency has also targeted topped out measures in cancer and long-term acute care hospital value-based purchasing programs, bringing the total number of eliminated measures to 27.
More quality reporting reforms are likely to come as CMS aims to reduce reporting burdens on providers to reduce costs and promote direct patient care.
"We are committed to quality and safety," she stated. "Measures are an important part of demonstrating value. But we are trying to take a more thoughtful approach to measurement."
"We can't do everything at once, nor do we necessarily have the infrastructure in many areas for claims-based or registry-based reporting, requiring providers to report measures manually. Again, this takes away from our focus on the patient. To this end, we're taking a conscious, across-the-board, effort to remove measures that are no longer relevant."
Verma also highlighted the federal agency's concerns with rising prescription drug rates in her speech to hospitals.
Medicare spending on prescription drugs increased 23 percent from 2012 to 2016, reaching a total of $174 billion in 2016, she reported.
"For Medicare, spending on prescription drugs is growing more quickly than spending on any other area," she elaborated. "Spending is also on the rise in Medicaid, with expensive new therapies putting a strain on state budgets. The status quo simply is unsustainable."
She described hospitals as "ground zero" for this challenge because patients receive some of the most expensive medicines while they are in the hospital. The average sales price plus six percent reimbursement methodology for Medicare Part B-covered services is to blame for this, she explained.
"This payment structure creates a perverse incentive for manufacturers to set higher prices, and for providers to pick drugs that are more expensive," she argued. "While this system may have made sense when it was designed, in today's world, with some therapies costing over a half a million dollars, adding 6 percent to the sales price doesn't make sense."
Medicare may also be pushing for more site-neutral payments for prescription drugs to effectively lower healthcare spending.
"Whether a patient receives a Part B therapy in a hospital or in a hospital's outpatient clinic may be influenced by the fact that Medicare pays much more at one site than the other, for the same drug," Verma contended. "This does not make sense. Whether a patient receives a therapy in one setting or another should be based on which setting is safest and most clinically appropriate – and not based on arbitrary payment differences."
While these efforts will be led by CMS, Verma called on hospitals to help by working with the federal agency.
"Ultimately, we share the same goal: Ensure the sustainability of our healthcare programs by transitioning to a value-based payment system and improve health outcomes for the American people," she concluded. "My challenge, charge, and call to action today is for you to continue to be our partner in this work. We need your ideas and input. We need the benefit of your expertise and experience."