Consumers Favor Patient Financial Responsibility Loan Programs
Consumers are more likely to return and recommend their providers if they offer a loan program to collect patient financial responsibility, a survey showed.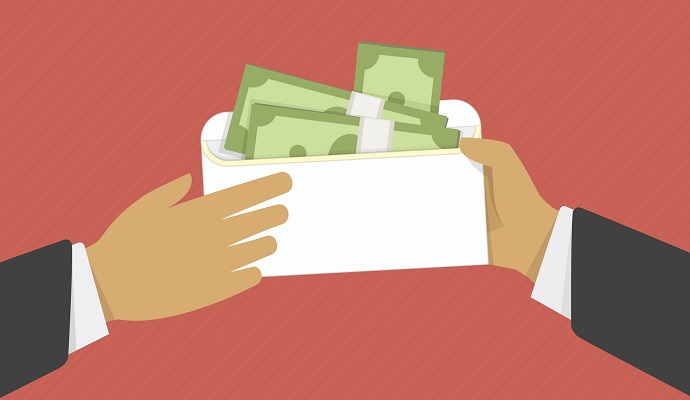 Source: Thinkstock
- About 90 percent of healthcare consumers stated that they are more likely to return to a provider if the organization offers a loan program to pay for patient financial responsibility, a recent Porter Research and ClearBalance survey showed.
Another 88 percent of over 4,000 consumers stated that they would refer a provider with a loan program to their friends and family.
"Consumers expect quite a bit from hospitals for their clinical and financial needs," Marilyn Koczan, Senior Vice President of Revenue Cycle Operations at Hackensack Meridian Health, stated in a press release. "You can really spoil a great clinical experience when you present the patient with a large bill."
Offering a loan program is key to fostering a positive experience when it comes to collecting patient financial responsibility, Koczan added.
As consumers increasingly turn to high-deductible health plans, patient financial responsibility continues to rise. Average out-of-pocket costs ranged from a high of $916 a year in Colorado to a low of $596 in California, a recent JPMorgan Chase study showed.
With greater patient financial responsibility, consumers are demanding financing options from their providers. The Porter Research and ClearBalance survey uncovered that 92 percent of consumers feel that healthcare is an expense that needs a financing plan of over 12 months.
On average, individuals asked for repayment periods of 24 months. The time consumers requested to pay off their patient financial responsibility has increased from an average of 18 months three years ago.
About one-third of participants also stated that they would delay seeking care if a loan program is not available at their provider's organization.
Additionally, the survey found that healthcare costs are a major factor that consumers consider when seeking care. Approximately 81 percent of individuals take costs into account when selecting a provider.
Eighty-two percent of respondents also consider costs when choosing a healthcare organization.
As prices become more important to consumers, they are also asking their providers to talk about patient financial responsibility. Almost three-quarters of consumers said that they ask their providers about costs.
However, providers may not be prepared to have patient financial responsibility discussions with consumers. A recent West study showed that 36 percent of providers never talk about healthcare costs with their patients.
Providers should communicate patient financial responsibility to their customers, especially over the phone, the survey revealed. Almost one-half of individuals prefer to discuss patient financial responsibility with their providers via telephone calls.
Using phone calls to discuss patient financial responsibility outranked other communication methods, including emails, texts, and online chats, researchers added.
Improving communication may also prompt consumers to pay their medical bills, the West study showed. The top reasons for avoiding patient financial responsibility payments included confusion over how much insurance will cover and how much the individual owes (30 percent of consumers), receiving medical bills for services and items that individuals do not believe they should pay for (30 percent), and waiting to receive the final medical bill so individuals are certain of the amount they owe (25 percent).
Another 11 percent of consumers also delayed paying medical bills because they were unsure about what payment method to use.
West researchers suggested that providers use their appointment reminder systems to boost communication on patient financial responsibility and medical bills.