Hospitals, ASCs, 340B Drugs Face Medicare Reimbursement Changes
A recently proposed rule from CMS would update Medicare reimbursement to hospitals and ASCs as well as modify prescription drug rates for some 340B drugs.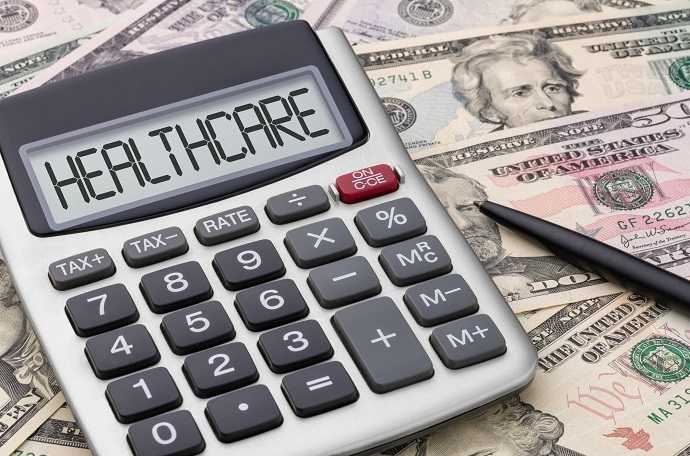 Source: Thinkstock
- CMS recently proposed a rule that would update Medicare reimbursement rates for hospitals and ambulatory surgical centers as well as change some prescription drug rates to 340B hospitals.
Hospitals would see a 2 percent Medicare reimbursement increase in 2018 for services paid under the Hospital Outpatient Prospective Payment System (OPPS), the rule stated.
The payment increase stems from a 1.75 percent update to OPPS rates based on a projected hospital market basket increase of 2.9 percent less a 0.4 percentage point adjustment for multi-factor productivity and a 0.75 percentage point adjustment mandated by law.
The proposed rule would also impact the 2018 hospital OPPS by reinstating the moratorium on direct supervision requirement enforcement for critical access hospitals and small, rural hospitals. The 2009 and 2010 hospital OPPS rules finalized direct physician supervision for hospital outpatient therapeutic services performed in hospitals, critical access hospitals, and in hospital provider-based departments.
However, CMS delayed the rule implementation at critical access and small, rural hospitals until Dec. 31, 2016. The recently proposed rule aims to reestablish the enforcement delay for the facilities that contain 100 beds or fewer for 2018 and 2019.
In addition, the Hospital Outpatient Quality Reporting Program would face several changes under the proposed rule. The quality reporting program mandates hospital outpatient facilities to submit quality data measures and achieve specific data collection requirements to avoid a 2-percentage point reduction to their annual payment update.
Under the proposed rule, CMS intends to reduce administrative burdens related to the quality reporting program. The federal agency hopes to reduce provider burden by 152,680 hours in 2020 and 304,810 hours in 2021 by removing six quality measures.
The measures that would be eliminated include:
• OP-21: Median Time to Pain Management for Long Bone Fracture, proposed removal in 2020

• OP-26: Hospital Outpatient Volume Data on Selected Outpatient Surgical Procedures, proposed removal in 2020

• OP-1: Median Time to Fibrinolysis, proposed removal in 2021

• OP-4: Aspirin at Arrival, proposed removal in 2021

• OP-20: Door to Diagnostic Evaluation by a Qualified Medical Professional, proposed removal in 2021

• OP-25: Safe Surgery Checklist Use, proposed removal in 2021
CMS also proposed to delay the implementation of the mandatory Consumer Assessment of Healthcare Providers and Systems Outpatient and Ambulatory Surgery Survey (OAS CAHPS) under the Hospital Quality Reporting Program in 2018.
Ambulatory surgical centers would also experience a Medicare reimbursement update in 2018. Payments to the facilities would update by a factor of 1.9 percent based on a 2.3 percent Consumer Price Index for all urban consumers and a 0.4 percent multi-factor productivity adjustment.
While Medicare reimbursement for ambulatory surgical centers is currently tied to data derived from the hospital OPPS, CMS addressed concerns about the 56 percent payment difference between the centers and hospital outpatient facilities.
The proposed rule asks stakeholders to provide feedback on how the federal agency can improve payment accuracy for the centers and collect ambulatory surgical center cost data.
Like the Hospital Outpatient Quality Reporting Program, CMS also included potential quality reporting changes to the program for ambulatory surgical centers. The federal agency proposed to remove three measures in 2019 regarding prophylactic intravenous (IV) antibiotic timing, safe surgery checklist use, and facility volume data on selected procedures.
The measure elimination provision should reduce administrative burdens by 1,314 hours and $48,066 for the 2019 payment determination.
Although, the proposed rule would also add three quality measures to the reporting program. The measures are Toxic Anterior Segment Syndrome (TASS) measure, hospital visits after orthopedic ambulatory surgical center procedures, and hospital visits after urology ambulatory surgical center visits.
CMS would also delay the implementation of the OAS CAHPS for the 2018 data collection period.
Additionally, the federal agency released potential changes to payments to 340B Drug Pricing Program hospitals.
If passed, the rule would reimburse hospitals separately for administering payable, non-pass-through drugs bought at a discount through the program at average sales price less 22.5 percent rather than the program's standard average sales price plus 6 percent. The provision would not apply to vaccines.
The federal agency designed the potential 340B hospital reimbursement rule to address rising prescription drug rates. The growing rates result in increased cost burdens on Medicare beneficiaries.
The proposed payment methodology comes from the Medicare Payment Advisory Commission's (MedPAC) projection of the average minimum discount participating hospitals could receive under the 340B Drug Pricing Program.
Healthcare stakeholders may comment on the proposed rule, but the comment period ends Sept. 11, 2017. CMS anticipates responding to comments in a final rule around Nov. 1, 2017.
To view the complete rule, please click here.