Hospitals Maintain Test Use Despite Healthcare Price Transparency
An EHR intervention that increased healthcare price transparency for clinicians did not significantly change laboratory test ordering habits or healthcare costs, a study found.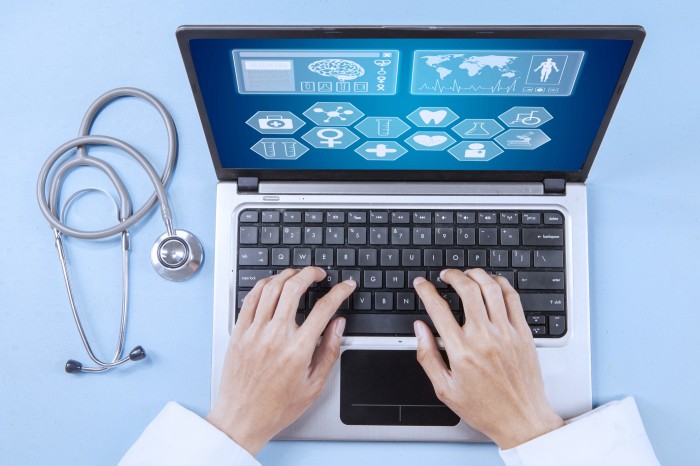 Source: Thinkstock
- Increasing healthcare price transparency for providers did not result in fewer laboratory tests ordered or lower healthcare costs, a recent JAMA Internal Medicine study found.
"In this year-long randomized clinical trial conducted at three hospitals, displaying Medicare allowable fees in the EHR for inpatient laboratory tests at the time of order entry did not lead to any meaningful or consistent changes in overall clinician ordering behavior or associated fees," the University of Pennsylvania-funded study stated.
Researchers implemented healthcare price transparency components in the EHR system shared by three University of Pennsylvania Health System hospitals in April 2015. The EHR displayed Medicare fees for some laboratory tests, while the system did not show costs for other tests.
But even with healthcare price information for some tests, providers did not significantly change their ordering habits. Prior to April 2015, the mean number of tests order per patient-day was 2.31 in the control group and 3.93 in the group subject to the EHR intervention.
During the post-intervention period, the providers viewing some healthcare prices ordered an average of 4.01 tests per patient-day. The control group ordered an average of 2.34 tests per patient-day in the same timeframe.
Source: JAMA Internal Medicine
Despite the healthcare price transparency tool, providers who had access to costs boosted test ordering by 1.3 percent after the EHR intervention.
While overall test ordering habits were not significantly different after increasing healthcare price transparency, researchers did uncover modest changes in test use depending on patient stay and test cost. The key findings from the study were:
• Decrease of 0.16 tests ordered per patient-stay for patients with an ICU stay

• Increase of 0.13 tests ordered per patient-stay for patients without an ICU stay

• Decline of 0.01 tests ordered per patient-stay for the most expensive tests by Medicare fees

• Boost of 0.03 tests ordered per patient-stay for the least expensive tests according to Medicare fees
With the minimal change in laboratory test utilization, the three hospitals maintained healthcare spending on tests ordered. Before implementing the healthcare price transparency tools in the EHR, the mean associated fees per patient-day was $27.77 in the control group and $37.84 in the EHR intervention group.
Providers with the fees displayed in the EHR slightly increased healthcare spending with an average $38.85 in associated fees per patient-day during the intervention. The control group had an average of $27.59 in associated fees per patient-day.
Researchers attributed the lack of effect on test ordering behavior to how healthcare price transparency was implemented in the study. They warned hospitals and health systems looking to similarly display healthcare costs to change https://revcycleintelligence.com/news/healthcare-spending-varies-more-by-provider-than-hospitalprovider behavior to improve the study's EHR model in three ways.
First, healthcare organizations should consider targeting clinical scenarios for healthcare price transparency initiatives rather than test type.
At the University of Pennsylvania Health System hospitals, providers always saw certain test costs in the EHR. Researchers contended that the "presence of this information for appropriate tests may have diminished its impact when tests were inappropriate."
Second, health systems should consider limiting clinician abilities to order repeating laboratory testing in the EHR for extended stays.
About 91 percent of clinicians at one of the hospitals studied told researchers that unnecessary laboratory testing stemmed from providers ordering repeating daily tests when the patient was first admitted. The tests may have become unnecessary later in the hospitalization, but clinicians did not see healthcare costs under the repeating order.
Researchers pointed out that the repeating order challenge may have generated the differences between test ordering between patients with and without an ICU stay.
"Because healthcare decisions are changing more rapidly in this setting, clinicians may be less likely to rely on repeating orders and therefore may have been exposed to the intervention more often," the study stated.
Finally, a more effective healthcare price transparency tool should use a different method for displaying costs, such as comparing costs for different tests, using charges, or targeting expensive tests.
During the EHR intervention, some clinicians told researchers that they thought some laboratory tests were more expensive than the actual price. Therefore, they boosted test ordering for the least expensive tests by Medicare fees.
Using alternative methods for healthcare price transparency might reduce anchoring bias, researchers added.