How EHR Data Analytics Influences Value-Based Reimbursement
As the value-based reimbursement shift continues, how to handle big data is a challenge. Extracting actionable data with EHRs is a solution, but perhaps a complicated one at best.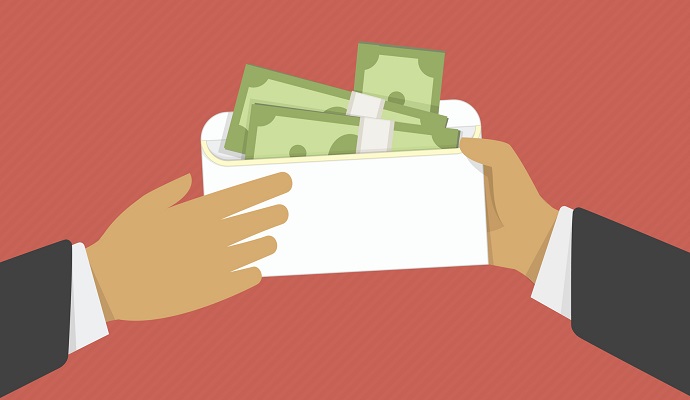 - As the transition away from traditional, fee-for-service payment models towards value-based reimbursement continues, the implementation of electronic health records (EHRs) is becoming the rule rather than the exception.
The Centers for Medicare & Medicaid Services (CMS) announced a value-based payment timetable in January of 2015 to switch to pay-for-performance reimbursement models and therefore make value a priority in care delivery.
CMS anticipated 30 percent of Medicare payments will be tied a number of alternative payment models, including accountable care organizations or the bundled payment arrangement, by the end of this year.
CMS additionally announced half of payments will hopefully be associated with value sometime in 2018.
"This kind of innovation is a positive and promising step toward a health care system that rewards value instead of volume and treats patients and families as partners in health care decision-making," stated Debra L. Ness, President of the National Partnership for Women & Families (NPWF).
READ MORE: Bundled Payment Models Here to Stay Despite CMS Program Delays
Ness additionally mentioned one point particularly worthy of note: to achieve high patient outcomes, payment models must incorporate transparent quality metrics and patient-reported outcomes.
Leveraging electronic data demands visibility
Compared to the old-fashioned paper and pencil mentality, more streamlined and automated EHRs potentially improve care quality and reduce the chance of life-threatening medical errors. Hence, big data helps more closely align the healthcare industry with the CMS value-based payment timeline.
With greater amounts of available data comes greater analytics opportunities that can lead to sizable cost savings.
Automation brought about by EHRs and electronic medical records (EMRs) simply saves valuable clinical time and keeps costs down across the industry.
READ MORE: CMS Expects to Release MIPS Participation Status By May 2017
When communication efforts are enhanced, as are quality metrics and measures.
"[Automation] allows multiple different value propositions, but really allows the ability to capture data at every point in the supply chain and share that data all the way back to the key constituents," said Tony Vahedian, Cardinal Health's General Manager of Medical Services and Solutions, to RevCycleIntelligence.com.
"[But] solutions need to connect technology to everyday processes and make data visible," he stated.
And as providers face mounting reimbursement pressure, tracking and monitoring solutions only become more necessary as CMS's proposed timeline deadline looms closer.
"The dollars that are trapped in the system are significant," said Vahedian.
READ MORE: Credit Card On File Program Key To Patient Collections Success
"The only way to really solve it is to create a platform and provide the data and analytics for everyone that has a piece of the puzzle," he added.
"It all starts with good information," added Gary Meyers, CEO of FusionOps, to RevCycleIntelligence.com. "Before, the volume of data was just massive and they couldn't manage it all."
Healthcare companies are actively looking at how big data can be leveraged to advance patient outcomes, he said.
"If you have all this data and it's telling you all kinds of information, you should be able to predict what the next patient is likely to experience and thereby have a better outcome."
Risk management boils down to efficiency
But big data, arguably the core of innovative care, demands greater data integration if risk is to be adequately managed. Just having data at your fingertips does not pose an automatic solution. It is the utilization of actionable data – albeit a relatively new concept – that may change the healthcare industry.
"[We] finally have the data to do analytics," stated Lesli Adams, MPA, Oracle's Director of Healthcare Strategy, within the Journal of AHIMA. "We're just now getting that bolus of information."
"The ability to analyze care across the continuum of clinics, hospitals, and post-acute care settings allows providers to assess the cost and benefit associated with value-based purchases/payments," added Shauna Overgaard, MHI, Adjunct Professor at the College of Saint Scholastica.
"Further, claim-based analytics can better leverage clinical data in the identification of potentially avoidable complications or variations in care through pattern analysis," she said.
EHRs, the baseline of algorithm analyses, are now being implemented in massive scale.
In regard to one example, 75 percent of practices employing advanced practice providers have adopted EHR technology, reported The American Journal of Managed Care.
But EHRs are far from perfect and mainstreamed data collection will not necessarily bulletproof revenue cycle management.
For one thing, EHR physician satisfaction levels may be on the decline, confirmed research from AmericanEHR Partners and the American Medical Association (AMA).
Researchers claimed EHRs are merely tied to diminished efficiency levels, an overall inability to lighten physician workloads, and a spike in operating costs.
Another hindrance is that the people behind EHR implementation often have good intentions but utilize inefficient methodologies.
"I see a lot of people cobbling stuff together," said Bobbi Brown, Vice President of Financial Engagement at Health Catalyst, within the Journal of AHIMA.
"They'll have an Excel spreadsheet, they'll have a nurse who's clinically very good and shouldn't be pulling data out, or manually pulling data out of charts," Brown stated.
But without necessary data, claims management efficiency and payment both come to a screeching halt.
"We can't manage and be efficient if we don't have the data to allow us to direct our efforts and be able to work efficiently and as streamlined as possible," Jose Rivera, CMPE, Orlando Health's Corporate Director of Physician and Professional Services, told RevCycleIntelligence.com.
"[We] make sure that when a claim gets denied, we work that claim as fast as possible to get it right back into the insurance carrier's hands," he said. "That takes a lot of data analytics."
"Pulling data from both a hospital and a physician perspective and making it manageable and meaningful is challenging in and of itself," he explained.
"It's up to the organization whether they're profitable at the end of the day or not," Rivera said. "We have to adapt and start pulling clinical information and marrying that with financials to ensure organizations are hitting their marks in order to be profitable."
The value-based reimbursement power of data analytics
Healthcare organizations are paying attention to how to address these types of challenges. They are beginning to "justify how they're spending money, and providing different qualities of care," said Jonathan Karl, Director for CDW Healthcare, within the Journal of AHIMA.
"We're moving from assumptions of what the impact is, to being able to show the results," he stated. "That's driving a lot of the investment or utilization of better analytics."
The aforementioned announcement from CMS over one year ago nonetheless means healthcare providers and payers are now scrambling more than ever to decide their next best value-based step.
"Payers participating in Medicare really have to manage what CMS is dictating regarding quality measures and value-based payments and act appropriately," Deanne Kasim, Research Director of Payer Health IT at IDC Health Insights, told RevCycleIntelligence.com.
Healthcare consumers, she said, are still unclear where value fits into their care delivery needs.
Utilizing EHR data to advance patient outcomes, she explained, demands actionable data.
"What providers absolutely must have are really powerful analytics that are able to take clinical and outcomes data, a lot of which resides in clinical systems, and combine it with financial data to accurately measure where we improve quality based on outcomes results," she stated.
"There is an absolute need that if this is going to be successful in terms of changing reimbursements and care delivery models, payers need to get providers and the consumers to the table and there has to be the next generation of analytics applications to support these efforts."
How to formulate a value-based action plan
Healthcare organizations interested in tackling their data analytics challenges need an enterprise-wise analytics engine that stores and reports information, Adams stated.
"Say you find 15 analysts or five analysts, what are you going to measure? What's the mission? Do you have an analytics footprint?" asked Adams.
"Value-based reimbursement requires more preparation and participation on the provider's side," Dan Mowery, Executive Director of Industry Relations and Market Intelligence at McKesson Technology Solutions (MTS), told RevCycleIntelligence.com.
Identifying variables, engaging team members, and focusing on family, patient, physician alignment and, is essential, he added.
"Our recommendation from a strategy perspective is you always have to start with an assessment of where you're at," he said. "Some people consider value-based care as pay-for-performance on steroids."
Technology and data alone will not necessarily move the healthcare industry forward by matter of default, he said. Progress naturally will take time. But even a slow and steady pace is better than standing still or moving backwards.
"If you've embraced pay-for-performance and you've begun to look at measuring and monitoring quality and how to ingrain that in your organization, maybe you're further along than others."
Focus on population health, collaboration, data integration
According to the Institute for Health Technology, full embracement of value-based reimbursement demands several data-based strategies.
"Automate as much of population health management as you can while emphasizing human contact for high-risk patients," researchers advised.
"Don't try to manage population health with your EHR alone, but use applications built for population health to help accomplish your goals," they added.
"Integrate claims data with clinical data to provide breadth, timeliness, and adequate detail for analytic purposes," they said. "Find ways to obtain timely information from hospitals and health plans about admissions, discharges, and procedures."
"Apply financial analytics to budgeting, using historical data on costs and, if possible, activity-based cost accounting."
A seamless transition into pay-for-volume, they added, demands that healthcare providers recognize risk is a very real possibility.
Value-based programs intend to up healthcare providers' financial risk levels. And not every healthcare organization, provider, or executive is necessarily willing to leave their comfort level and jump head first into risk.
"[Under] value-based programs, whether you're managing a population under an ACO initiative or patient episodes under bundled payments, … before you can take your first step, you have to understand who else you're working with," Eric Chetwynd, Director at Curaspan, told RevCycleIntelligence.com.
"You have to think more community-based and start initiatives to engage those community participants," he said.
"It is fundamental that you have this foundational layer as you go at risk for patients," he added. "[Provider] organizations should look for those relationships that you build as well as the technology that supports it."