NY Senator Challenges Rural Medicare Reimbursement Repayment
CMS should not retroactively recoup supplemental Medicare reimbursement to rural hospitals despite its new payment methodology, Schumer argued.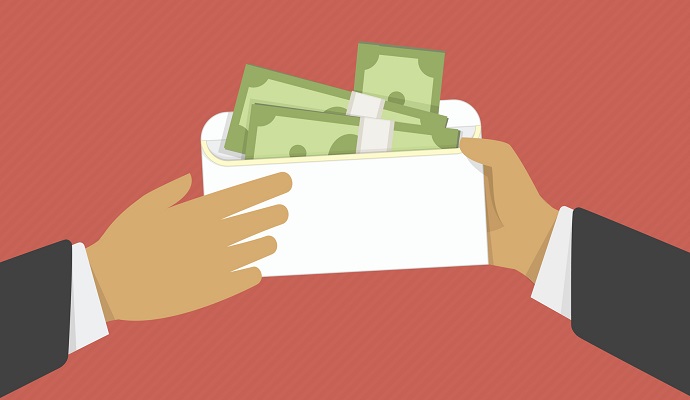 - New York Senator Charles Schumer (D-NY) recently spoke out against a CMS plan to recoup supplemental Medicare reimbursement to rural hospitals that could cause hospitals in New York alone to repay the federal agency $15 to $20 million for payments received in 2013.
CMS recently modified the supplemental payment methodology for Sole Community Hospitals and Medicare Dependent Hospitals with decreasing patient volumes. But the federal agency also enacted a plan to recoup additional Medicare reimbursement from past payments based on the new methodology.
Schumer stated that retroactive recoupment is "completely unfair" because it would impose substantial financial pressure on rural hospitals, most of which have already spent the additional Medicare reimbursement from three years ago.
"They deserve our support in their continuous efforts to provide the highest level of care to residents," Schumer stated. "That's exactly why I'm demanding CMS immediately reverse course on its attempts to claw back the federal funding it provided to these hospitals years ago, so they could stay afloat and ensure critical healthcare access for rural communities and seniors. CMS should not come after these funds, after the fact. So, I'm going to be fighting for tooth and nail for the justice our hospitals deserve just as our upstate hospitals fight for their patients every day."
Under Sole Community Hospitals and Medicare Dependent Hospital status, some small and rural hospitals receive additional funds through the Medicare Inpatient Prospective Payment System to help the facilities provide essential healthcare services in underserved communities.
READ MORE: Post-Acute Care Payment Reform Threatens Rural Hospitals
These hospitals can also qualify for add-on Medicare reimbursement for low patient volumes. Through the Volume Decrease Adjustment payment, Sole Community Hospitals and Medicare Dependent Hospitals that experience a five percent or greater decrease in Medicare discharges can receive an upward Medicare payment adjustment.
CMS recently revised how it determines the Volume Decrease Adjustment payments.
Schumer stated that Sole Community and Medicare Dependent hospitals should not have to repay CMS based on the new adjustment methodology because they treat fewer patients and higher proportions of Medicare beneficiaries.
"Rural hospitals face many challenges to their bottom line due to serving a population that has a high percentage of Medicare beneficiaries, providing care to more isolated communities where it is harder to achieve economies of scale, and attending to a smaller volume of patients compared to urban and suburban hospitals," Schumer explained. "As a result, these rural hospitals are often financially strained, making it difficult to provide the same, high-quality care as other hospitals and medical centers."
The recoupment of supplement Medicare reimbursement would only add to the financial pressures already affecting rural hospitals, continued Schumer. For example, a hospital in his home state recently received a notice from the state's Medicare Recovery Audit Contractor demanding the hospital repay CMS $1.6 million.
READ MORE: AHA, FAH: ACA Repeal Could Cost Hospital Revenue Cycle Billions
Hospitals also only have 15 days to repay the difference in supplement Medicare reimbursement, Schumer added, or the amount would be withheld from future payments. If hospitals do not pay within 30 days, CMS will also impose a 9.625 percent interest on any payments.
"This imposes a devastating financial burden on these rural providers that are already suffering from declining patient volumes," Schumer told CMS. "The retroactive recoupment of vitally needed funds could threaten their ability to continue to provide necessary services to isolated rural populations, endangering access for Medicare beneficiaries."
Schumer advocated for a reversal of retroactive recoupment, but did support the new methodology being applied to future payments.
Several hospitals affected by the recoupment plan have expressed appreciation for the New York Senator's vow to fight against the policy.
Michele Prince, Interim CEO at Lewis Country General Hospital (LCGH), one of the 16 New York hospitals facing repayment, stated:
READ MORE: In IRS First, Non-Profit Hospital Loses Status Under ACA Rules

"If the Centers for Medicare and Medicaid Services (CMS) proceeds with its plan to recoup funds that have already been utilized to serve patients, LCGH could potentially lose over $300,000. This burden on our facility and the other safety net hospitals would be significant. We are grateful for Senator Schumer's efforts to help resolve this extremely important issue and hope that CMS will reconsider the retroactive payment. His support will help ensure rural hospitals can remain strong across New York State."
The Healthcare Association of New York State also voiced support for Schumer's efforts to repeal the recoupment policy.
"Senator Schumer understands the complexities and challenges of providing quality health care in small communities like Wellsville, as he fights to protect Jones Memorial Hospital and almost 20 other hospitals across Upstate, from facing deep, retrospective Medicare cuts," stated Bea Grause, President of the Healthcare Association of New York State. "We are grateful for his steadfast support for New York hospitals and the communities they serve."
CMS has not released a statement regarding Schumer's call to reverse the repayment decisions.
Dig Deeper:
• Preparing the Healthcare Revenue Cycle for Value-Based Care
• Rural Hospitals Address Medicare Reimbursement Cut Concerns