Top 5 Facts About the Merit-Based Incentive Payment System
The recent final MACRA implementation rule established the Merit-Based Incentive Payment System (MIPS), a new value-based reimbursement program.
- In October, CMS released the final MACRA implementation rule that will put the Quality Payment Program into action on Jan. 1, 2017. Under the new value-based reimbursement program, the federal agency anticipates 592,000 to 642,000 Medicare providers to participate in the Merit-Based Incentive Payment System (MIPS).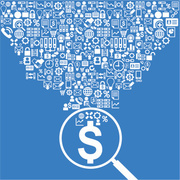 From who will be impacted by MIPS to how Medicare reimbursement will be affected, RevCycleIntelligence.com breaks down the top facts eligible clinicians should know before the value-based reimbursement track goes into effect. In this primer, we cover eligibility, value-based reimbursement structures, performance scoring methodologies, data submission requirements, and preparation strategies.
Who is eligible to participate in MIPS?
CMS expanded MIPS eligibility compared to previous value-based reimbursement programs, such the EHR Incentive Programs, Physician Quality Reporting System, and the Value-based Modifier, to extend the reach of the Quality Payment Program.
For example, CMS restricted eligibility under the Medicare meaningful use program to only doctors of medicine or osteopathy, dental surgery or dental medicine, podiatry, and optometry as well as chiropractors. The program also distinguished between eligible hospitals and eligible professionals.
READ MORE: MGMA to CMS: Notify Clinicians About MIPS Eligibility ASAP
In MIPS, qualifying providers will be known as eligible clinicians and the term encompasses both eligible hospitals and eligible professionals. The following set of providers are considered eligible clinicians for the first two years of the program:
• Physicians

• Physician assistants

• Nurse practitioners

• Clinical Nurse specialists

READ MORE: Oncologists Need Data Reporting, Time for MACRA Implementation

• Certified registered nurse anesthetists

• Groups of such professionals
Several groups of Medicare providers will, however, be excluded from MIPS participation. CMS will exempt newly enrolled Medicare providers and providers with low-volume thresholds. Providers with less than or equal to $30,000 in allowed charges or less than or equal to 100 Medicare patients are not required to participate in MIPS.
Clinicians who sufficiently participate in an approved Advanced Alternative Payment Model, the other value-based reimbursement track in the Quality Payment Program, will also be exempt from reporting to MIPS.
CMS stated in the final rule that more than half of clinicians currently billing under the Medicare Physician Fee Schedule will be exempted from MIPS participation in 2017.
READ MORE: 64% of Healthcare Providers Not Ready for MACRA Implementation
How will providers be reimbursed under MIPS?
Medicare reimbursement under MIPS will be adjusted upward or downward based on cost and quality performance. CMS capped the Medicare payment adjustment in 2019 to no more than four percent upward or downward based on an eligible clinician's 2017 performance.
However, the federal agency intends to increase the adjustment limit to five percent in 2020, seven percent in 2021, and nine percent in 2022. CMS will determine Medicare payment adjustments based on a clinician's MIPS performance two years prior.
Additionally, CMS codified a transitional year for the Quality Payment Program in the final MACRA implementation rule. The federal agency announced four flexible reporting tracks for 2017 under which eligible clinicians can avoid value-based penalties and potentially earn incentive payments without submitting data on all required MIPS measures.
To avoid a Medicare reimbursement reduction in 2019, eligible clinicians must submit data on at least one MIPS measure by Mar. 31, 2018. MIPS participants in this track must report on either a quality performance, improvement activity, or Advancing Care Information measure, according to the final rule.
Eligible clinicians may qualify for modest value-based incentive payments by submitting data on more than one MIPS measure or fully participating in MIPS. If clinicians report on at least 90 days of 2017 data, they can potentially earn a neutral or "small" payment adjustment in 2019. For those that submit all required MIPS data for 2017, CMS offered a "moderate" value-based payment adjustment.
Clinicians may also participate in an Advanced Alternative Payment model during the transition year. Qualifying clinicians will eligible for a five percent value-based incentive payment in 2019 and will not be required to report any MIPS data.
CMS expects to reimburse eligible clinicians about $199 million in total for positive MIPS payment adjustments in 2019, assuming 90 percent of eligible clinicians participate in MIPS. The federal agency also plans to award an additional $500 million to the highest performing eligible clinicians.
However, the Quality Payment Program is budget neutral, meaning CMS will penalize low-performing clinicians about $199 million in total to pay for value-based incentive payments.
How will MIPS performance scores be calculated?
CMS will determine Medicare payment adjustments based on a MIPS composite score. The score is made up of four performance categories: quality, advancing care information, clinical practice improvement activities, and healthcare costs.
For the first performance year, the quality performance component will represent 60 percent of the MIPS composite score. Unless eligible clinicians are participating in a flexible attestation track, clinicians must report data on six quality measures, including an outcome-based measure, for a minimum of 90 days.
The advancing care information category will account for another 25 percent of the MIPS composite score. Eligible clinicians need to fulfill required measures similar to those in the EHR Incentive Programs for at least 90 days. The required measures include security risk analysis, e-prescribing, patient access to health data, summary of care submissions, and summary of care requests and acceptances.
CMS will award additional credits to eligible clinicians who submit data on up to nine advancing care information measures, report to public health and clinical data registries, and demonstrate certified EHR use.
Another 15 percent of the MIPS composite score for the 2017 performance period will account for an eligible clinician's quality improvement activities. Eligible clinicians need to attest that they completed up to four approved improvement activities for at least 90 days.
To earn maximum credit in this category, eligible clinicians can report on four medium-weighted or two high-weighted improvement activities. The Quality Payment Program's website currently lists 93 approved activities.
As part of the Quality Payment Program transition year, CMS eliminated the healthcare cost component of the MIPS composite score for the first performance year. The weight of this claims-based category, however, will gradually increase from zero to 30 percent of the total score by 2021.
What are the data submission requirements for MIPS?
One data submission option is to report as an individual. CMS defines an individual clinician as a single National Provider Identifier tied to a single Tax Identification Number. These MIPS participants should send individual data for each of the MIPS categories through their EHR, registry, or qualified data registry. CMS will also accept quality data through routine Medicare claims processes.
Eligible clinicians can also submit data as a group, which CMS defines as a set of clinicians sharing a common Tax Identification Number regardless of specialty or practice site. Participants who report as a group will also be scored as a group, meaning they will receive one payment adjustment based on aggregate performance.
Group-level data can be submitted for each MIP category through the CMS web interface, an EHR system, registry, or qualified clinical data registry. However, groups must register by June 30, 2017 to use the CMS web interface for data submission.
CMS also finalized virtual group implementation to help small and solo practices manage MIPS data submission. Under virtual groups, individuals and groups of no more than ten clinicians can partner to report MIPS categories as a group.
Virtual groups will not be available until 2018, but many healthcare stakeholders have urged CMS to implement the groups earlier. The Congressional Doctors Caucus called on CMS in October to form virtual groups as soon as possible to ensure that small practices can succeed in MIPS.
Premier Inc., a healthcare improvement company, also asked CMS to "accelerate recognition of 'virtual' physician groups that would allow small practices to band together using technology to meet the minimum thresholds and comply with reporting requirements."
What are some keys way to prepare for MIPS?
On the Quality Payment Program's official website, CMS advised eligible clinicians to take the following steps to prepare for MIPS:
• Check that EHR systems are certified by the Office of the National Coordinator for Health Information Technology to ensure that systems can capture MIPS information

• Research if using a qualified clinical data registry or registry is an appropriate way to extract and submit MIPS data

• Understand MIPS, including how to submit data, what measures best fit practices, and what information the program requires
Educating providers on the Quality Payment Program before it goes into effect on Jan. 1, 2017 is key to succeeding in the first performance year, added Dorrie Guest, Managing Director and Physician Enterprise and Ambulatory Services leader at Deloitte Consulting, LLP.
"The first thing that physicians need to do, as well as the executive and administrative structures around them, is to understand the law and the implications to their financial, clinical, and business operations," Guest recently told RevCycleIntelligennce.com.
"They need to know what their vulnerabilities are under the MIPS program because that's likely to apply to them unless they are part of a large group that has taken care of it for them and they're just unaware," she added.
Eligible clinicians should also anticipate submitting MIPS data as early as possible to ensure timely feedback from CMS, advised Amy Nguyen Howell, CAPG's Chief Medical Officer.
In terms of what to report on during the transitional year, Howell suggested that clinicians submit quality data on measures that organizations already perform well on to maximize value-based incentive payments.
"[R]eport on the quality measures that you do best on, not those that you do poorly on and could improve on because it's a budget neutral program," she stated. "There are going to be winners and losers and the losers will pay for the winners. You want to start right off the bat doing well and not having to play catch up. It's really important to know what you're doing well at and to continue to do well in those measures."
Image Credit: CMS
Dig Deeper:
• Top 5 Facts to Know about MACRA Alternative Payment Models
• What We Know About Value-Based Care Under MACRA, MIPS, APMs