Beth Israel, Lahey Health Ink Final Healthcare Merger Agreement
Beth Israel, Lahey Health, and three local hospitals agreed to a healthcare merger proposal that would be the largest merger in the state since 1994.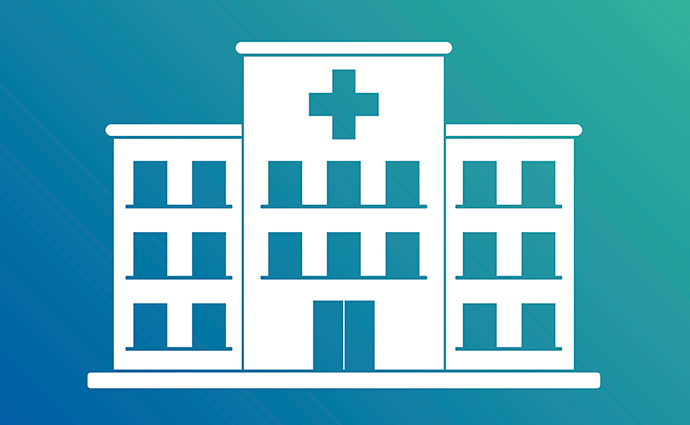 Source: Thinkstock
- Boston-based Beth Israel Deaconess health system and Lahey Health recently finalized a healthcare merger agreement after about seven months of negotiations.
Despite several failed attempts at a healthcare merger in the past, the two health systems announced their intent to create a merged health system in January 2017. By the spring, three other Massachusetts hospitals publicized their intentions to join the merged health system.
Anna Jaques Hospital, New England Baptist, and Mount Auburn Hospital signed the final healthcare merger agreement along with the two health systems.
According to a Boston Globe report, the merged health system would be the largest Massachusetts hospital deal in several decades.
Health system leaders anticipate the new system to include 13 hospitals, over 800 primary care physicians, and more than 3,500 specialists across the state, system leaders stated in a press release on the Anna Jaques Hospital website.
READ MORE: How to Improve Healthcare Mergers and Acquisitions Strategies
With a robust network, the health system expects about three-quarters of patients in Eastern Massachusetts to have a primary care provider affiliated with the merged system within five miles of their residence.
Hospital executives sought the healthcare merger to expand patient access to low-cost healthcare services.
"Our new system will offer patients extraordinary care in the most convenient location, supported by world class research and medical education," Kevin Tabb, MD, Beth Israel Deaconess system CEO and CEO of the new system, stated in the press release. "In addition, the new system will strengthen our ability to make the investments in our facilities, technology and people that will help ensure our continued success. Together, we will improve patient care, help contain rising healthcare costs, and better position our member hospitals in a rapidly changing healthcare environment."
The new health system would also be a competitor for Partners HealthCare, which includes Massachusetts General Hospital and Brigham and Women's facilities, the Boston Globe stated.
Partners HealthCare is currently the biggest health system in the state, boasting 10 hospitals and $12 billion in annual revenue. The health system plans to increase the number of facilities under its belt by acquiring Massachusetts Eye and Ear. However, state officials recently delayed the deal because of healthcare cost and market power concerns.
READ MORE: What is the Future of Healthcare Mergers and Acquisitions?
The health system is also moving forward with opening four additional urgent care centers in the fall of 2017.
The Beth Israel Deaconess and Lahey Health deal would the greatest healthcare merger in Massachusetts since Partners HealthCare launched in 1994, The Boston Globe reported.
However, the state's Health Policy Commission must first review the healthcare merger deal to assess its impact on healthcare costs, care quality, and patient care access.
"This transaction involves some of the biggest and most well-established health systems in the Commonwealth," Stuart H. Altman, Chair of the commission, wrote on the state's website. "It represents the most significant change in the structure of the Massachusetts healthcare market in more than 20 years, and it will further consolidate our healthcare market into a small number of major systems and a declining number of independent community hospitals."
Researchers have linked healthcare mergers and market consolidation to rising healthcare costs. The Medicare Payment Advisory Commission (MedPAC) uncovered in 2016 that hospitals with greater private payer profits had higher costs per Medicare case, with costs 2 percent more than the national median.
READ MORE: Preparing the Healthcare Revenue Cycle for Value-Based Care
In contrast, hospitals with lower private payer profits had costs per Medicare case 9 percent less than the national median.
"The key insight of these analyses is that hospitals can control their costs if they have a financial incentive to do so," stated MedPAC. "Over the years, the market power of hospitals has resulted in limited pressure to constrain costs, resulting in an average cost structure across the United States that is higher than in similar countries (even after accounting for the general cost of living), and in commercial payer rates that exceed even this high-cost structure by 50 percent."
The Federal Trade Commission has recently requested to stop several proposed healthcare mergers because of healthcare costs concerns, including the Advocate Healthcare and NorthShore University Health System's merger in Chicago.
However, the American Hospital Association recently countered claims healthcare mergers result in higher prices without care quality improvements. Their research showed that net patient revenue per admission dropped 3.9 percent for acquired hospitals between 2009 and 2014. Care quality did not significantly change after the acquisition.
The Massachusetts Health Policy Commission intends to evaluate the proposed healthcare merger between Beth Israel Deaconess and Lahey Health for "its potential impact, both positive and negative, on healthcare costs, quality, access, and market competitiveness in the state."