Consumers Seek Care in New Settings for Lower Healthcare Costs
Lower costs and consumer-centered capabilities are driving individuals to undergo routine care at home, retail clinics, and in other non-traditional care settings, HRI revealed.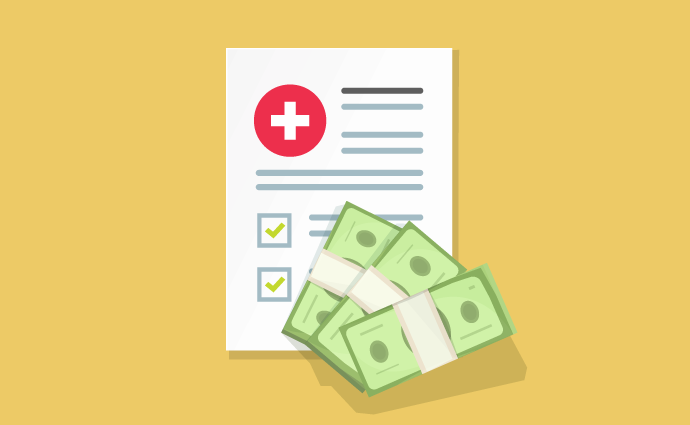 Source: Thinkstock
- Consumers are generally comfortable with seeking routine care in healthcare settings beyond the hospital or their doctor's office if the healthcare costs are lower, data from PwC's Health Research Institute (HRI) showed.
For example, 61 percent of the 1,501 consumers surveyed by HRI said they would use an at-home strep test purchased at a retail store if the healthcare costs were lower than a traditional option, like receiving the test at a primary care provider.
About one-half of the respondents said they were also very or somewhat likely to have stitches or staples removed or a wound or pressure sore treated at a clinic in a retail store or pharmacy if the healthcare costs were less than they would be otherwise.
"Health Retailers will continue to succeed if they strive to be a one-stop shop for consumers' retail and health needs, even if reimbursement becomes more challenging. Retailers have a strength that most providers and insurers don't: their deep understanding of consumer behavior and purchasing patterns, which can be used to anticipate and meet patients' needs," HRI researchers stated in the report.
Providers tend to lack the key capabilities that retail healthcare providers have, which could spell trouble for the traditional care setting. For instance, many providers do not have online bill pay, modern facilities, a social media presence, online scheduling, or digital product support, HRI researchers explained.
READ MORE: Preparing Providers for the Healthcare Consumerism Shift
In fact, most traditional healthcare providers still rely on paper and manual processes to complete a patient encounter. Nearly all healthcare executives surveyed by Waystar and HIMSS Analytics earlier in 2018 said their organization uses paper-based medical billing processes despite over one-half of patients also surveyed by the companies preferring electronic billing.
Another recent study of traditional healthcare providers showed they are lagging with their consumer-centric efforts. The Kaufman Hall analysis revealed that 90 percent of hospitals, practices, and other healthcare organizations say consumer-centered healthcare is a priority.
However, very few of the organizations in the analysis had innovative enough strategies to truly implement consumer-centered care, researchers reported.
Consumer-centered capabilities, as well as lower prices, are driving consumers to seek routine care at non-traditional care settings, like retail clinics and even their own homes. And retail healthcare providers are leveraging these capabilities and lower costs to attract consumers, HRI explained.
The increased willingness of consumers to receive care outside of the hospital or practice is creating disruption in the healthcare economy, the institute stated in an April 2018 report.
READ MORE: 4 Hospital Business Models for Consumer-Centric Healthcare
"For decades, the US health industry was a business-to-business system of silos—hospitals, insurance companies, government institutions, pharmacies, drugmakers, medical devicemakers, employers—bound by contracting models. Consumers interacted with the system as patients, playing more passive roles," HRI elaborated.
"Now emerging in place of this siloed industry is a modular ecosystem that operates similarly to industries such as retail, technology and hospitality," the institute continued. "This ecosystem, in which consumers can choose care according to their wants, needs and wallets, is far more accessible to newer players, which can tackle discrete parts of the system without having to control, own or understand the whole."
Walmart, CVS Health, and Amazon are prime examples of how non-traditional companies are using their existing consumer traffic, financial systems, and consumer knowledge to enter the healthcare space and shift business out of the traditional care setting.
About 20 percent of consumers surveyed by HRI said that they have been to an in-store medical clinic at a big box retail store, supermarket, or retail pharmacy in the past several years. Of these consumers, about 43 percent said they had been to one in the last year.
With consumers motivated by their lower prices for routine care, retail providers are quickly expanding their healthcare offerings, HRI reported. For example, the recent Albertsons-Rite Aid deal would add 4,350 pharmacy counters in 4,900 stores and establish an additional 320 medical clinics as part of the chain.
READ MORE: WA Makes Healthcare Price Transparency Consumer-Friendly
The leaders of the companies anticipate the deal to grow the chain financially.
"This powerful combination enables us to become a truly differentiated leader in delivering value, choice, and flexibility to meet customers' evolving food, health, and wellness needs," John Standley, Rite Aid Chairman and CEO, said in a statement announcing the merger.
The proliferation of retail healthcare providers may create competition for hospitals and physician practices. But some traditional providers are partnering with retail clinics to offer a comprehensive range of services still within their network, HRI pointed out.
For example, Cleveland Clinic plans to partner with CVS Health to better manage chronic conditions. CVS Health, which claims to have a pharmacy within three miles of 80 percent of Americans, also has affiliations with over 70 major health systems.
To compete with retail healthcare providers and other disrupters, traditional providers should be prioritizing the consumer experience and price, HRI researchers advised.
"Consumers' views on health can change rapidly. Attitudes toward such things as openness to seeking care in a retail clinic and to sharing health data with a pharmaceutical company have changed in just the last five years, an analysis of HRI consumer surveys reveals," the institute wrote.
"Many consumers are ready for healthcare to mirror other parts of their lives in terms of convenience, choice and the presence of affordable options with predictable pricing," the report added. "Companies that invest in a deep data-driven understanding of their customers will be able to develop tailored products and services."
Investing in consumer-centered healthcare will give traditional and non-traditional healthcare providers a leg up even if the new model of retail healthcare does not pan out, HRI added.
"These companies may fail in their attempt to transform the industry, or they may succeed modestly. But these companies' emergence is something genuinely new, with vast capabilities," HRI concluded. "Their impact will be felt over the next few years in the splash they make and the ripples the rest of the industry makes in response."