Hospital Cost Shifting Still Occurring in CO Despite Coverage Gains
Medicaid coverage and reimbursement increases did not stop hospital cost shifting to commercial payers in Colorado, resulting in $1 billion in overcompensation.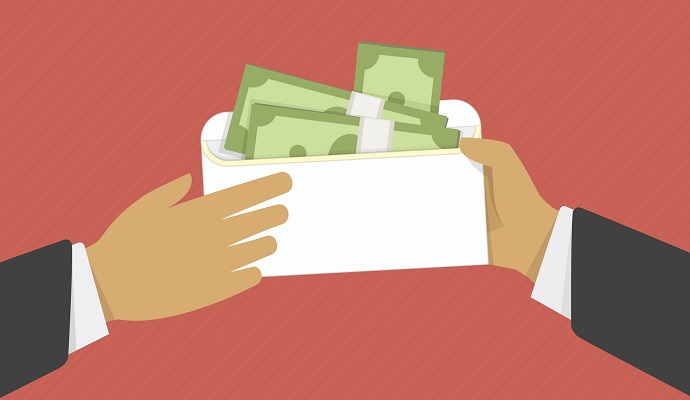 Source: Thinkstock
- Despite higher Medicaid reimbursement, fewer uninsured individuals, and less uncompensated care costs, hospital cost shifting to commercial payers did not subside in Colorado.
Those are the findings from a new draft report from the state's Department of Health Care Policy and Financing (HCPF). The department recently used research from its own reports, the Colorado Health Institute (CHI), the Center for Improving Value in Health Care (CIVHC), and the Kaiser Family Foundation (KFF), as well as data from the Colorado Hospital Association (CHA) to identify why hospital costs are so high in the Centennial State.
As previously reported, hospital prices in Colorado increased 76 percent over a recent seven-year period as profits also grew to some of the highest in the nation and hospitals rapidly expanded.
In its latest report, HCPF focused on how hospital cost shifting to commercial payers is leading to higher hospital prices and costs in the state. Hospital cost shifting occurs when a facility must increase its prices charged to some payers to offset the reimbursement shortfalls from other payers.
But Colorado hospitals are actually increasing cost shifting activity despite decreasing Medicaid reimbursement shortfalls and uncompensated care costs, HCPF found.
READ MORE: Hospital Cost-Shifting Increases Private Payer Payments by 1.6%
The data showed that the number of uninsured Coloradans recently fell by more than one-half under two landmark policies. First, Colorado expanded Medicaid eligibility under the Affordable Care Act (ACA), and second, the state's own Colorado Health Care Affordability Act (CHCAA), (replaced by the 2017 Colorado Healthcare Affordability and Sustainability Enterprise (CHASE) Act) also expanded Medicaid eligibility and increased Medicaid payments.
With more residents insured, hospitals saw their uncompensated care costs decrease by more than $400 million after policy implementations, HCPF reported. The data also revealed an upward trend of the Medicaid payment-to-cost ratio, as well as payment-to-cost ratio for the Colorado Indigent Care Program (CICP)/self-pay/other accounts.
"Barring these positive changes, hospitals continue to overcompensate commercial reimbursements by about $1 billion," the department stated. And insurance premiums increased as a result of the overcompensation, the report indicated.
HCPF attributed cost shifting to commercial payers to hospital cost and margin growth after implementation of the two landmark regulations.
Since 2009, hospital costs have grown in Colorado, with an eight-year average annual growth rate of 7.5 percent for patient service costs, the report showed. Overall, hospital costs increased by 58.7 percent from 2009 to 2017.
READ MORE: Medicare, Medicaid Reimbursement $76.8B Under Hospital Costs
Hospital costs also grew despite a modest increase in patient volume adjusted for discharges (14.2 percent).
At the same time, hospital margins for all payer types, including commercial, Medicaid, and Medicaid, climbed by more than 250 percent from $538 to $1,359 per adjusted discharge from 2009 to 2017.
"As hospital systems have grown through vertical integration (physician acquisition) and horizontal integration (hospital acquisition), overhead costs have grown," the report stated. "As hospital systems merge and build new hospitals and services, their power in carrier negotiations increases, enabling hospitals to capture commercial carrier reimbursement rate increases in excess of need. In aggregate, Colorado's hospitals have: (1) increased construction projects significantly; (2) integrated physicians into their value chain, which controls admissions; and (3) consolidated."
The data suggested that hospitals used their greater market power to negotiate higher rates from commercial payers to cover their growing expenses, rather than limit their costs to patients.
If hospitals had matched national cost benchmarks using Medicare Cost reports, the facilities could have passed on savings of as much as 8.3 percent of $7.9 billion to commercially insured patients from 2009 to 2017, the report uncovered.
READ MORE: When Claims Reimbursement Doesn't Cover Healthcare Innovation
Rising hospital prices are not a problem limited to Colorado. Hospitals across the country are raising their prices to offset growing costs. In fact, a recent analysis in Health Affairs revealed that hospital prices for inpatient care increased 42 percent from 2007 to 2014, while prices for hospital-based outpatient care rose 25 percent.
In contrast, physician prices only grew 18 percent for inpatient care and six percent for outpatient care.
Hospitals across the country are also engaging in robust merger and acquisition activity, possibly resulting in higher costs. A recent analysis showed hospital acquisitions of physician practices increased 128 percent since 2012, and a separate study found hospital merger deals significantly increased in value in 2018.
Hospital prices are a national challenge, and industry experts indicate that healthcare price transparency, particularly for hospitals, is the solution.
"There is a need for more transparency into hospital financial data as well as clarification of not-for-profit obligations to communities," HCPF concluded. "There is further opportunity for each community to have more influence on hospital business decisions like new construction or physician/hospital acquisition, which impact healthcare costs in their community and reflect an allocation of funds likely generated from that same community."