Hospital Execs, Payers Face Similar Value-Based Purchasing Barriers
Separate surveys indicated that hospital finance executives and payers find insufficient health IT systems and physician buy-in are the top challenges of value-based purchasing adoption.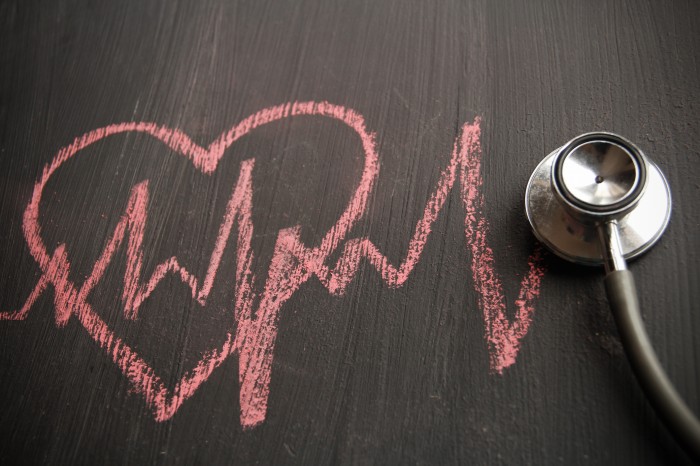 Source: Thinkstock
- Payers and hospital finance executives agree that health IT inadequacies and insufficient physician buy-in are top barriers to value-based purchasing adoption, two recent surveys revealed.
The Healthcare Financial Management Association's (HFMA) Value-Based Payment Readiness survey, sponsored by Humana, revealed that poor data access and the inability to collect and manage data were the most significant challenges related to value-based reimbursement for hospital leaders.
The survey of 117 hospital finance executives also uncovered the following barriers to value-based purchasing adoption:
• Inconsistencies between payers, such as measures, administration, and contracts

• Lack of physician alignment, support, and buy-in

• Inability to estimate costs, lost revenue, and/or risk
Financial executives at small hospitals also pointed to a lack of personnel and financial resources as a significant value-based reimbursement challenge.
As much as hospital executives felt that payers lacked alignment, payers in the eighth annual Industry Pulse survey from Change Healthcare and the HealthCare Executive Group identified similar barriers to value-based purchasing adoption.
The complexity of changing physician behavior was the top barrier affecting value-based purchasing adoption for survey respondents who primarily worked for health plans. Lack of health IT systems that support value-based reimbursement ranked fourth.
Hospital leaders and payers are facing similar challenges with the shift away from fee-for-service, both surveys indicated. But hospital finance executives offered health plans the following suggestions to help provider organizations make the switch to value-based reimbursement:
• Develop improved incentives that align with provider needs and care objectives

• Share data with providers

• Increase transparency and act as a partner

• Standardize value-based reimbursement programs, quality measures, and processes
HFMA and Humana emphasized that their survey showed hospital leaders are looking for standardization between payer plans and models. At the same time, leaders also hope payers will individualize value-based reimbursement models based on provider organization size, type, and needs.
On the other side, about 21 percent of payers in the Change Healthcare survey also identified a lack of consensus on measures as a top barrier to value-based purchasing adoption.
The shared challenges faced by hospital leaders and payers may be contributing to a slower-than-expected transition to value-based reimbursement, the HFMA and Humana report suggested.
While hospital finance executives reported double the number of commercial value-based reimbursement models available now compared to 2015, the hospital leaders expressed concerns that their organizations lack key capabilities for value-based reimbursement success.
In general, financial executives did not view their hospitals as highly capable in most areas that facilitate value-based reimbursement success.
The majority of respondents reported that their organization was only somewhat capable in all areas but one. The areas included post-discharge follow-up, chronic care management, return on investment assessment, care standardization, real-time data access, business intelligence, and internal and external interoperability.
The exception was eligibility verification. About 72 percent of executives felt their organization was highly or extremely capable.
Researchers identified internal and external interoperability, chronic care management, and return on investment assessment as readiness gaps. A readiness gap is the percentage of respondents viewing an area as extremely important in three years, less the percentage of respondents viewing their hospitals as highly or extremely capability in that area.
Provider organizations may be facing an uphill journey with implementing the capabilities necessary for value-based purchasing success, but the organizations are inching upward, the survey showed.
Hospital finance executives reported that about one-quarter of both traditional commercial and negotiated government payments are under value-based arrangements.
Another 21 percent of Medicare payments not in Medicare Advantage and 14 percent of non-managed Medicaid plans are under value-based structures.
Hospitals may be pushing for more of their payments to come from value-based purchasing arrangements after seeing the financial benefits. Almost three-quarters of executives reported that their hospital saw positive financial results from value-based purchasing models to date.
The number of respondents reporting financial benefits is also up from just 51 percent in 2015.
But hospitals are still in the beginning stages of value-based purchasing adoption. Slightly over one-half of value-based reimbursements are under upside risk-only arrangements. Meanwhile, just 17 percent of reimbursements contain risk potential.
Payers indicated that their plans are moving to risk-based arrangements within the next three years. Respondents in the Change Healthcare survey reported that risk-sharing models, like accountable care organizations (ACOs), will be the most effective model for delivering performance-based care by 2020.
Health plan leaders also stated that full capitation payments will be among the most popular value-based reimbursement models by 2020.
Providers and payers are moving toward value-based purchasing, but challenges still remain. The journey to full risk-based value-based reimbursement will take time and both stakeholder groups are working to implement the technological and cultural capabilities to finally shift away from fee-for-service payments.