MedPAC Eyes Merit-Based Incentive Payment System Redesign
Policymakers should redesign the Merit-Based Incentive Payment system by using broader quality measures and implementing a payment withhold methodology, MedPAC suggested.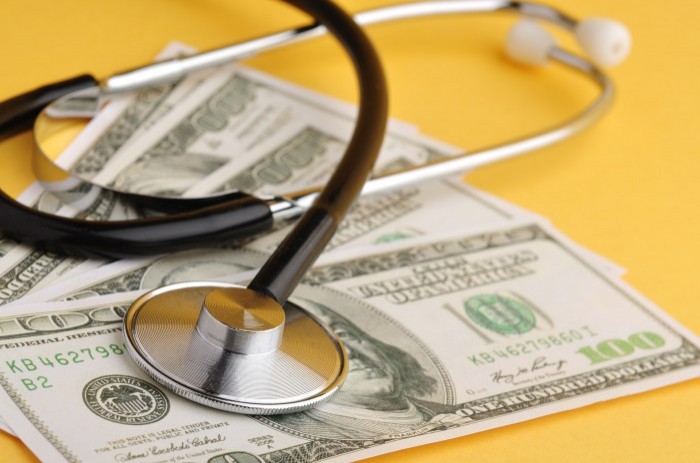 Source: Thinkstock
- The Medicare Payment Advisory Commission (MedPAC) recently advised Congress to redesign MACRA's newly-launched Merit-Based Incentive Payment System (MIPS) by eliminating MIPS measures, replacing them with population health measures, and implementing a quality-based payment withhold.
Currently, eligible clinicians can select from 600 reporting measures to report quality performance to MIPS. However, the wide variability in measures and the ability to self-select them hinders the value-based reimbursement program from generating meaningful insights, MedPAC argued.
"MIPS, as presently designed, is unlikely to help beneficiaries choose clinicians, help clinicians change practice patterns to improve value, or help the Medicare program reward clinicians based on value," the commission stated.
Composite MIPS performance scores will not allow CMS, providers, or beneficiaries to accurately identify top- or low-performing clinicians because the scores cannot be compared if each clinician reports on different measures.
As a result, the MIPS structure creates inequalities. The first being the use of different metrics to evaluate clinician quality performance and the second being that eligible clinicians who "select measures for which there is room for improvement (and that assess real, meaningful gaps in care) are much less likely to do well than clinicians who select measures on which they score highly."
READ MORE: Top 5 Facts About the Merit-Based Incentive Payment System
Eligible clinicians are likely to only report on MIPS quality measures on which they already excel. Reporting on measures that represent opportunities for improvement could jeopardize the clinician's chances of earning a value-based incentive payment versus a financial penalty.
MedPAC also pointed out that individual clinicians generally only see a small number of patients for each MIPS measure. The small patient volume per measure may be too small to pinpoint real performance differences.
In addition, the commission found faults with the MIPS payment structure. First, small variations in clinician performance on quality measures may result in substantial payment differences. When the MIPS benchmark for performance standards is set at the median or mean of performance, clinically insignificant differences could push some clinicians into the financial penalty category.
Second, the possibility of earning a 37 percent incentive payment under MIPS by 2022 may incentivize clinicians to remain in MIPS despite the goal of moving more clinicians to Advanced Alternative Payment Models.
Since MIPS is budget neutral, if more clinicians receive penalties than bonuses, the size of the incentive payments would be high to maintain budget neutrality. The exceptional performance bonus could also increase the payment adjustment by 10 percentage points, resulting in a potential 37 percent boost.
READ MORE: What We Know About Value-Based Care Under MACRA, MIPS, APMs
While the likelihood of earning the high adjustments is low, it may encourage some clinicians to remain in MIPS.
To resolve MIPS design challenges, MedPAC suggested that policymakers replace MIPS quality measures with population health measures. The replacement measures could include:
• Potentially preventable admissions and emergency department visits

• Mortality and readmission rates

READ MORE: Understanding the Quality Payment Program's Advanced APM Track

• Patient experience

• Healthy days at home

• Rates of low-value care use

• Relative resource use
"The concept is to adopt a broader, claims- and survey-calculated uniform measure set that assesses the overall performance of a healthcare delivery system and its clinicians and its clinicians," the commission explained.
The population health measures would indicate to clinicians that they should view care as part of a continuum. The approach would also promote alignment across Medicare quality programs and allow provider organizations to determine how to measure and evaluate quality in their own environment.
Replacing MIPS quality measures would also restructure the scoring method. CMS would no longer evaluate clinicians individually and clinicians would not be required to report measures to CMS.
Since eligible clinicians would be assessed as a group, MedPAC also advised Congress to redesign the payment methodology to implement a quality-based payment withhold. The revised methodology would withhold a percentage of Medicare fee-for-service payments and fund a quality pool.
Then, clinicians would have the following four options:
• Do nothing and lose the payment withhold

• Participate in or develop an Advanced Alternative Payment Model and recoup the withhold

• Join a large group of clinicians for measurement reasons, such as a virtual group, and potentially receive a quality payment on top of the withhold

• Choose to be measured as part of a group covering a large local population and potentially receive a quality-based incentive payment in addition to recouping the withhold
"Under this framework, clinicians could not be worse off by choosing to be measured as a group or local area member than if they made no election at all (that is, they could not lose more than their withhold)," the commission explained. "It would also be desirable to set a maximum MIPS adjustment so that clinicians could not do better in MIPS than they could if they joined an A-APM [Advanced Alternative Payment Model."
Additionally, MedPAC urged Congress members to modify MACRA's Advanced Alternative Payment Track. The commission suggested that CMS eliminate the sufficient participation threshold for Medicare revenue and automatically give clinicians the incentive payment if they have any Medicare revenue coming from the Advanced Alternative Payment Model.
As it currently stands, the revenue-based threshold creates payment discontinuities and inequalities, the commission claimed. For example, a practice with 24.9 percent of revenue coming from the Advanced Alternative Payment Model would not be eligible for the 5 percent incentive payment, while a similar practice that meets the threshold would.
By eliminating the threshold, CMS would prevent a payment cliff and boost certainty among clinicians that their Advanced Alternative Payment Model efforts will be rewarded.
The commission also called on policymakers to shift the $500 million exceptional performance fund from MIPS to the Advanced Alternative Payment Model track. The shift would make MIPS less attractive and incentivize clinicians to move to a risk-based alternative payment model.
"These alternative constructs are a departure from the current design of MIPS and the application of the 5 percent A-APM payment incentive," MedPAC concluded. The revisions could decrease reporting burdens on providers, make MIPS performance insights meaningful, and shift payment incentives toward Advanced Alternative Payment Models, they added.
"Creating a better design for MIPS and A-APMs could help achieve Medicare's goals of improving quality for beneficiaries, making payments fair for clinicians, and restraining program costs for taxpayers," MedPAC stated.