Surviving Solo with Independent Practice Association Support
Independent practice associations increase the market power of solo practitioners to help them remain independent despite healthcare consolidation trends.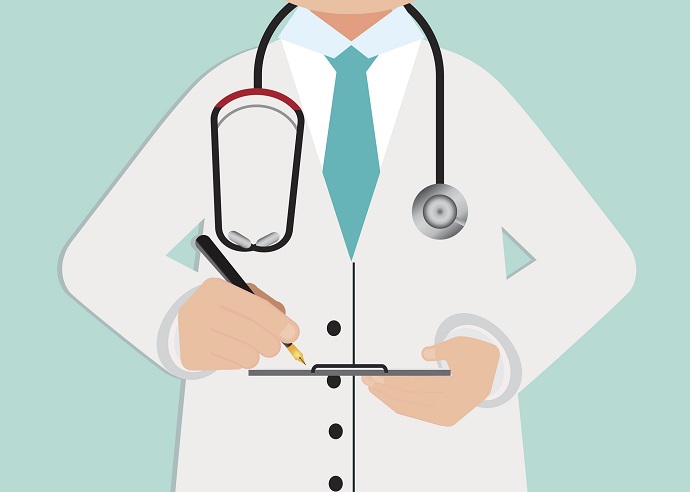 Source: Thinkstock
- Healthcare reform and market forces are driving more independent practice leaders to consolidate with larger hospitals or health systems. But an independent practice association, like Vermont's HealthFirst, can help solo providers leverage the financial benefits of joining a larger healthcare organization without taking away their autonomy.
"Sometimes independent physicians are so independent that it's a detriment to their own survival," Paul Reiss, MD, HealthFirst's Chief Medical Officer, recently told RevCycleIntelligence.com. "Whereas joining with other like-minded individuals in similar practice situations creates this energy that allows them to survive."
HealthFirst boasts 71 member practices with over 250 participating practitioners in a time of uncertainty for independent providers. Small and independent practice leaders across the nation are feeling the pressure from recent healthcare merger and acquisition activity.
A new Kaufman, Hall & Associates report showed that hospital merger and acquisition transactions jumped from just 66 announced deals in 2010 to 102 in 2016.
READ MORE: How a Rural Hospital Used Health IT, EHR to Stay Independent
A significant portion of the healthcare merger and acquisition activity also involved physician integration with hospitals, according to a recent Rice University's Baker Institute for Public Policy study. The number of healthcare organizations operating under full physician-hospital integration with providers compensated by salary grew from 44 percent in 2008 to 55 percent in 2013.
Market forces are also likely to propel healthcare consolidation trends. For example, the industry-wide push for value-based reimbursement adoption led 58 percent of providers in a 2016 Deloitte survey to say that they would consider joining a larger organization.
Another 80 percent also anticipated MACRA, a new Medicare value-based reimbursement model, to drive healthcare merger and acquisition activities. They agreed that the financial pressures stemming from MACRA will spur one- to two-thirds of remaining independent providers to consolidate in the next three years.
"And with that comes a lot of clout when they dictate the rates that they get paid."

READ MORE: Preparing the Healthcare Revenue Cycle for Value-Based Care
Reiss explained that Vermont's small and independent provider organizations are especially struggling to remain independent with the healthcare consolidation trend.
"Practices are at a disadvantage with hospitals consolidating and especially here in Vermont where we have no hospital competition," Reiss explained. "Each community where there is a hospital has no competition."
"That's especially problematic in the largest and largest county, which is Chittenden, where Burlington is," he added. "There, we have an academic medical center but we have no community hospital."
The academic medical center has also taken on several acquisition projects in the last couple of years, including multiple community hospitals across the state and even some in neighboring New York.
READ MORE: Top Revenue Cycle Management Vendors and How to Select One
"And with that comes a lot of clout when they dictate the rates that they get paid," Reiss stated.
The hospitals dominating Vermont's healthcare markets leveraged their increased market power to negotiate higher claims reimbursement rates for their employed providers. As a result, providers employed by the hospitals received claims reimbursement rates that were two to three times higher than the rates independent providers received for the same services.
But there is hope for independent providers facing low claims reimbursement rates. With help from an independent practice association, solo physicians can maximize their market power by working together.
"We have an MVP Healthcare contract that gives us a preferred fee schedule," Reiss said. "MVP may only represent 10 or 15 percent of the commercial market, but it allows them to not have to go to each individual practice and negotiate a contract and it also allows us to have to deal with them that has some quality performance measures and a small withhold."
While value-based reimbursement adoption may have some small and solo practice leaders looking to larger hospitals and health systems for support, an independent practice association can facilitate the transition away from fee-for-service payments.
Under the MVP arrangement, HealthFirst offers members the opportunity to join value-based reimbursement models. With the independent practice association already developing collaborative care agreements between primary and specialty care physicians, MVP partnered with the association to create value-based reimbursement contracts.
The contract contains five quality measures and a 9 percent withhold. Participating solo providers also have the opportunity to earn back 100 percent or more of the withhold depending on provider performance, Reiss explained.
The independent practice association also developed Vermont's first Medicare accountable care organization (ACO), the Accountable Care Coalition of the Green Mountains (ACCGM). It also currently operates the Vermont Physicians Collaborative, LLC., a commercial ACO.
Independent providers often face difficulties reducing healthcare costs under ACO arrangements because a large proportion of the costs are driven by hospital services that are beyond the individual provider's control.
However, the independent practice association supports solo providers who wish to engage with a population-based alternative payment model and gives them the opportunity that may not have existed for any other provider besides those in hospitals and health systems.
HealthFirst's ACOs also drew attention to the solo provider's ability to deliver high-quality, affordable care like or even better than their peers in larger institutions. In 2015, Vermont's healthcare governing body reported that HealthFirst's commercial ACO providers had 20 percent fewer emergency department visits for conditions that could be treated in a more appropriate setting and 20 percent more primary care visits.
The ACO also scored better than 90 percent of their peers nationally and higher than other Vermont providers for childhood vaccine rates, healthy body weight counseling rates, and colon cancer screen in adults.
In addition to claims reimbursement rates and value-based reimbursement adoption, Reiss explained that independent practice associations typically offer group purchasing benefits for healthcare supply chain items. HealthFirst works with a national organization to negotiate volume discounts on commonly used healthcare supplies and equipment.
The independent practice association also recently brought in a medical waste disposal competitor to Vermont healthcare markets. The competitor offers solo providers a way to reduce medical waste disposal rates.
Banding together under a group purchasing arrangement can cut healthcare supply chain spending between 10 and 15 percent, a recent Healthcare Supply Chain Association report stated.
Independent practice associations also help solo practitioners reduce healthcare costs and engage in value-based reimbursement by advocating on their behalf.
From care delivery to medical billing and administrative duties, independent providers already have enough on their plates with just running their business. The voice of one solo practitioner also may not be enough to challenge market leaders such as large health systems.
But independent practice associations can bring solo provider issues to the table. For example, HealthFirst currently advocates for the development of a surgical center in the state.
"Some of our surgeons are trying to set up an ambulatory surgery center," he said. "It will be the first one in the state. It's been over two years now that they've been trying to push through the process to get that done with the only people opposing it being the hospital."
The surgical center would be an alternative to the larger hospitals in the markets and could provide more affordable prices for some surgeries. Since the independent providers would not bill for facility fees like a larger hospital, the costs would be less for the same services.
However, the independent providers behind the center have faced an uphill battle with receiving approval for construction. Several major hospital systems argued that the center would take away from hospital care access and increase hospital finances at the cost of the entire healthcare system.
Reiss and his association stands behind the independent providers and produces evidence in favor of the surgical center, including letters of support from all major Vermont payers, healthcare industry groups, and self-insured businesses.
"All it takes is to fill out the form, take a little risk of that dues payment and then garner all the benefits."
The financial benefits coupled with the advocacy component make independent practice associations an attractive option for solo providers. However, many independent doctors are staunchly opposed to sacrificing their independence.
But the beauty behind the association is that independent providers can choose their level of involvement, Reiss pointed out.
"They can leave at any time," he said. "It doesn't commit them to joining any ACO. They're not committed to joining any of our contracts. It just provides them the opportunity to access all those things that they can benefit from and it's unfortunate that all the independent doctors aren't part of this because to tell you the truth they're benefiting from it even without being members."
"Their organizations could benefit even more if they were part of the larger numbers," he continued.
Generally, providers must pay yearly dues to join an independent practice association. The investment is worth the financial benefits and additional support from like-minded providers, Reiss stated.
"The barrier is that they are so busy keeping their heads above water that they don't realize that an organization like ours is a lifeline for them," he said. "And all it takes is to fill out the form, take a little risk of that dues payment and then garner all the benefits."