Value-Based Contracts Rely on Patient Attribution, Data Sharing
Providers should understand patient attribution and data sharing provisions in value-based contracts, and aligning quality metrics will bring long-term success, experts shared at the Value-Based Care Summit.
Source: Thinkstock
- CMS aims to tie 90 percent of Medicare fee-for-service payments to quality by the end of 2018, with one-half of those payments to be paid under a value-based contract with some degree of financial risk. With ambitious goals from the federal government, provider organizations are on a fast track to entering value-based contracts, discussed industry experts at this year's Value-Based Care Summit in Boston.
Whether organizations are entering value-based contracts voluntarily or the government is pushing them into the value-based world, provider organizations are finding that they must transition their current fee-for-service arrangements to more advanced payment models.
Value-based contracts contain more sophisticated provisions than the traditional fee-for-service reimbursement structure. The contracts generally include financial risk structures, patient attribution, data sharing arrangements, and quality measures.
Each contract is also unique depending on how provider organizations negotiate terms with payers.
While ensuring that providers receive the payments to support value-based care is essential, organizations also need to consider more complex provisions to ensure success with the contracts. Panelists from Anthem Blue Cross Blue Shield (BCBS), NYC Health + Hospitals, and Community Care Cooperative (C3) provided tips on how to negotiate and manage patient attribution, data sharing and analytics capabilities, and quality metric provisions as provider organizations embark on the long and winding value-based contracting journey.
Understanding patient attribution, population characteristics
READ MORE: Best Practices for Value-Based Purchasing Implementation
From pay-for-performance to downside financial risk arrangements, provider organizations must understand their patient populations to succeed under value-based contracts. In fact, payers may not even approach a provider organization with a value-based contract until the organization demonstrates an understanding of their population, explained Michael Ogden, MD, MMM, CPE, Staff Vice President of Provider Enablement at Anthem BCBS.
Having an interest in knowing who your patients are is a prerequisite for value-based contracts at Anthem BCBS, which has 7 million members under value-based arrangements, he stated. But having this interest is dramatically different in a value-based care world.
"One of the more difficult conversations I have with physicians when I'm coaching them on transitioning to value-based care is the understanding that patient has a very different definition in the fee-for-service versus value-based healthcare world," he said. "In a fee-for-service world, my patients may be the 30 patients who are on my schedule for the day. If I am a little more sophisticated, my patients are in my electronic record, the ones who I have seen in the past year or two years."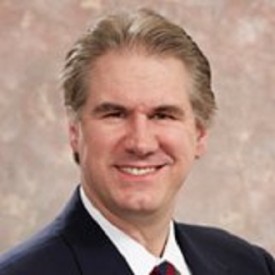 Under value-based contracts, providers are responsible for the sophisticated definition of patient. The contracts attribute a population ranging from 15 to 2,000 or more patients to a provider, who is then responsible for the care quality and costs of that entire panel.
READ MORE: Key Capabilities for Population-Based Alternative Payment Models
"The toughest thing for providers to grasp when they are making those first steps into value-based healthcare is the fact that you can do a fabulous job on 1,500 of those 2,000 patients," he stated.
"But you are still responsible for those other 500 even if they haven't come to see you and they've been going to the emergency department for primary care or going to another physician."
While provider organizations should be aware of the entire attributed patient population, physicians should also be paying attention to patients outside of the contracted panel, added Christina Severin, President and CEO of the Massachusetts-based accountable care organization (ACO) C3.
"Some contracts out there have convoluted attribution characteristics, so the patients who you think you are taking care of at the beginning of the year may not end up being the same patient population you are taking care of by the end of the year," she said. "You need to understand that before you enter the contract."
Shifting patient populations is especially problematic for safety-net provider organizations, explained Megan Meagher, the Assistant Vice President of Finance/Managed Care at NYC Health + Hospitals.
Medicaid and uninsured patients account for up to 75 percent of the population treated at NYC Health + Hospitals. And the state of New York intends to connect 80 percent of Medicaid Managed Care dollars to value-based arrangements by 2020.
READ MORE: Preparing the Healthcare Revenue Cycle for Value-Based Care
With most of their patient population moving to value-based arrangements in a few years, the public hospital system is working to understand their patient populations.
But Medicaid and uninsured patients belong to transient groups. Medicaid beneficiaries must be recertified each year to qualify for coverage and uninsured individuals may gain and/or lose coverage within a given year.
Some of the patients attributed to a value-based contract under Medicaid are likely to move out of that payer's hands within a year, making it difficult for safety-net provider organizations to truly understand and manage panels. Without a stable population, value-based revenue could be at risk.
NYC Health + Hospitals counters the financial risk associated with attributed patient populations by ensuring that panels under value-based contracts are large.
"One of the most important considerations from our perspective is the size of the population that we're managing so that it is a sufficient sized risk to be able to navigate this value-based world and figure it out," she stated. "If we're looking at a large enough population to begin some of those strategies, financially it is something we can pursue and get better as we learn through the process."
Getting the right data at the right time
Understanding your patient populations will ensure value-based contract success. But provider organizations need data sharing and analytics capabilities to truly know the clinical characteristics of their attributed patients, the experts agreed.
Provider organizations are ready for value-based contracts when they can build the right data enterprise, Severin elaborated.
"If you think about a main data enterprise warehouse, when we're talking to non-technical people, we call it our main brain, you think about everything you want to do out of that main brain, like managing people who are coming in for care, the population at-large, people in the hospital, people you don't usually see if you are just in a clinic, and people in the home. You need a lot of information to get there," she stated.
To effectively manage patients across the care continuum, the main brain requires a plethora of data assets, such as "structured EHR data elements, paid claims, and ideally concurrent information on patients moving particularly through acute care," she continued. "You also need information on admissions, discharges, ADT feeds, or event notifications so every time a patient registers in the emergency department or gets admitted, transferred, or discharged you get an electronic ping and that's hitting against that main brain and it is sending information to a desktop."
For provider organizations just starting with value-based care, the data collection and analytics needed to understand patients may be a large undertaking. However, payers can support providers as they build the infrastructure.
"If you're just starting out and you're working with a partner like Anthem that has good experience, it could make sense to have a good amount of dependency on Anthem to be doing the analytic work, like getting the information on where the opportunities are to reduce spending and advice on how to execute on that opportunity," Severin stated. "For someone just starting out, being primarily reliant on performance analytics staff and expertise of a health plan is a really good place to start."
However, relying on payers for data sharing and analytics capabilities has some downfalls. For example, CMS typically provides data on value-based contracts annually, Ogden stated. With yearly, and even quarterly, data sets and reports, providers do not have enough timely information to create initiatives that can boost performance under value-based contracts.
On the other hand, payers may also give providers too much information. For example, one of the payers that contracts with NYC Health + Hospitals maintains a portal that allows Meagher to view information for specific hospitals and providers. She can see patient panels, spending, hospitalization rates, and if patients are using their primary care providers for routine care.
But for an organization just starting with value-based contracts, the information can be overwhelming.
"It's almost such a voluminous amount of data that it's hard to actually create action plans to engage with that data," she said. "That's one of the challenges that we have as we are trying to go down this road."
Provider organizations should be building the data analytics infrastructure to manage the information independently of payers, Severin suggested. This will become critically important as organizations take on multiple value-based contracts.
"If you have multiple contracts, I would move away from being reliant on the payer to give you the ultimate information on how you're doing on profit and loss (P&L), as well as surpluses and deficits, in that contract," Severin advised. "Develop the actuarial and financial analytics capabilities internally to be running what essentially a health plan would be doing at least quarterly. Then, you will be looking at that in a more accurate, quicker way compared to the way a payer would give you information on your P&L."
But in the meantime, providers should negotiate what type of data is shared between providers and payers as well as how often payers provide the information, she recommended. Providers should ideally receive data on a monthly or quarterly basis.
Aligning quality metrics across payers
Each value-based contract contains a unique list of quality metrics that providers must meet to earn incentive payments. But when organizations start to enter multiple contracts with different payers, the number of quality metrics for which they are responsible can quickly add up.
For Ogden, that meant he was responsible for ensuring his former medical group hit up to 250 unique quality metrics. Each metric was also slightly different than the standard metric from the National Quality Forum (NQF).
The volume and variety of quality metrics can challenge physicians. Providers may have to spend more time on administrative work, detracting from direct patient care. With so many measures to follow and report on, providers also run the risk of caring for patients based on payer, rather than clinical characteristics.
As provider organizations progress and look to enter more value-based contracts, leaders should aim to align quality metrics across contracts and create a payer-blind care delivery system.
"Your goal should be to move to payer agnosticism and align your contracts around taking care of multiple populations and taking care of them differently based on their clinical characteristics, not their payer characteristics," he advised. "You need to negotiate upfront an understanding of the quality metrics and that will go along with your plan with your other contracts."
A payer-blind care delivery system allows an organization to truly move to value-based care for all patients, Meagher added.
"We have been trying to think creatively about how we are developing those data analytics that can be used that are somewhat payer blind so that you're really understanding the full cohort of patients who are coming in and out of our system," she stated.
The more providers understand their patient populations and what patients need for improved health outcomes, the better the organization can negotiate contracts that align with each other and the organizations value-based care plan.
Federal and state governments, as well as private payers, are quickly moving to value-based reimbursement models. Provider organizations should be developing short and long-term plans for navigating that transition while ensuring their own financial health.
Negotiating and managing patient attribution and data capabilities should bring success for providers at any point in that journey, while developing a payer-blind strategy will ensure success over time.