Hospitals to See 7.61% Rise in 2018 Prescription Drug Rates
Increasing prescription drug rates will increase hospital and health system budgets in 2018, with drugs not under group purchasing contracts driving the growth.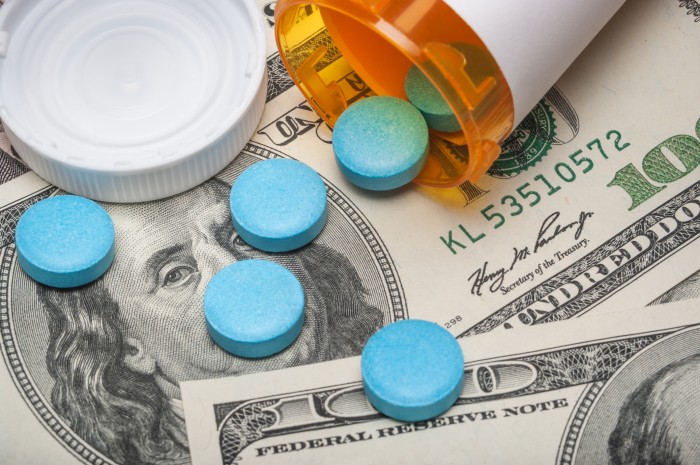 Source: Thinkstock
- Hospitals and health systems should anticipate a 7.61 percent increase in prescription drug rates in 2018, researchers predicted in a recent Vizient study.
Using the group purchasing organization's 2016 and 2017 data on hospital and non-acute facility purchasing, researchers found that the provider organizations should see a 0.46 percent boost in prescription drug rates for contracted products and a 7.15 percent growth in non-contracted product prices.
Health systems and hospitals bought more non-contracted medications in 2016 and 2017 as providers used more expensive specialty drugs.
"The latest Drug Price Forecast highlights numerous market dynamics that continue to contribute to rising pharmaceutical costs and exacerbate the challenge of managing health system pharmacy expenses," stated Dan Kistner, Vizient's Senior Vice President of Pharmacy Solutions. "Pharmacy leaders – now more than ever – must be proactive and strategically plan to address these issues and implement cost-saving and quality optimization measures."
Rising prescription drug rates have been a major challenge for hospitals and health systems. A recent Premier survey showed that growing drug prices was a top concern for healthcare executives for the third year in a row.
Another survey from the healthcare industry group also revealed that 96 percent of healthcare executives reported significant growth in inpatient drug spending over the past five years, with rising prescription drug rates as the primary driver of budget increases.
The Vizient study showed that disease-modifying antirheumatic agents experienced the greatest price hike during the study's timeframe, with an increase of 14.78 percent. Other therapeutic categories with significant prescription drug rate growth included:
• Immunomodulatory agents with a 9.06 boost

• Anti-neoplastic agents with a 4.75 percent growth

• Hematopoietic agents with a 1.53 percent increase

• Plasma critical care drugs with a price increase between 1.96 percent and 3.19 percent

• Infectious disease medications with a 0.66 percent increase
With increasing prescription drug rates, health system and hospital pharmacy leaders may be looking to healthcare cost reduction initiatives. However, persistent drug shortages may counter their progress with cutting costs, the study stated.
While the number of new drug shortages fell to 120 in 2016 from 142 the previous year and 185 in 2014, the number of active and ongoing drug shortages stabilized during the period.
For example, the number of persisting drug shortages only declined by 10 from the fourth quarter of 2015 to the final quarter in 2016.
According to a 2016 Government Accountability Office (GAO) report, drug shortages primarily occurred between 2012 and 2015 because of a declining number of suppliers, supplier failures to comply with manufacturing rule, and manufacturers operating under low profit margins for generic drugs.
The study stated that the three factors are exacerbating drug shortages for critical care and emergency drugs as well as common, everyday products.
For instance, Pfizer announced in April 2017 that the company was experiencing a shortage of emergency drugs syringes, a staple of crash carts, emergency kits, and emergency medical service stocks. The shortage occurred after distribution and manufacturing issues with the third-party supplier of glass syringe components.
Since Pfizer is the top emergency drug syringe supplier in the market and its only other competitor does not have the capacity to meet demand during the shortage, clinicians should anticipate a further shortage as well as acquisition issues with related products, such as vials.
Researchers advised health system and hospital leaders to encourage their clinicians to conserve healthcare supplies and use alternatives when possible. One strategy could be to stop using sodium bicarbonate to buffer lidocaine for pain reduction. Instead, clinicians should only use it for critical cases, such as treating a tricyclic antidepressant overdose.
But researchers noted that many emergency and critical care products do not have many alternatives. Therefore, leaders should ensure that clinicians regularly review inventory and healthcare supply chain leaders place backorders.