How to Prepare for Alternative Payment Model Implementation
An MGMA consultant and former physician advised healthcare organizations to implement health IT infrastructure and a value-based staffing model to prepare for an alternative payment model.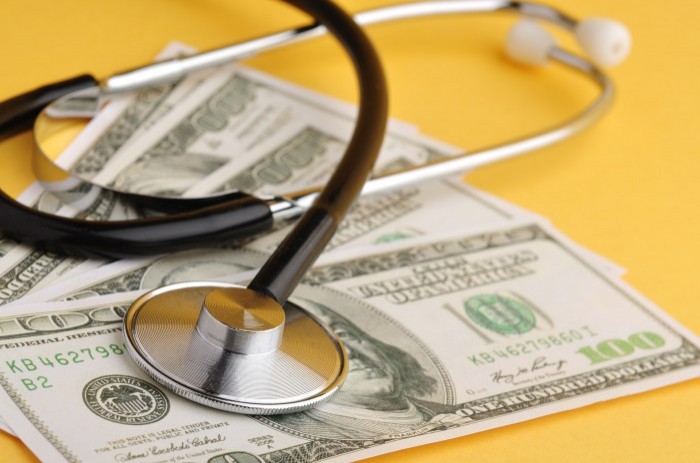 Source: Thinkstock
- Implementing interoperable health IT infrastructure and a staffing model that aligns with value-based care requirements are key to successfully participating in an alternative payment model, Marjie Harbrecht, MD, a Medical Group Management Association (MGMA) consultant, recently told RevCycleIntelligence.com.
"By being proactive in our care, working as 'teams' to share information and coordinating care much more effectively, we could prevent many issues before they occur," the former family practice physician and HealthTeamWorks leader said. "This would save enormous amounts of money and improve patient outcomes."
"But, we've got to change the incentives to make providers want to go there, and ensure that new and existing staff understand the cultural and organizational changes needed to make it actually work."
As the federal government and policymakers continue to shift the healthcare industry away from fee-for-service payment structures, providers are feeling the pressure to take on more financial risk for the care they deliver under alternative payment models.
READ MORE: How to Address Challenges of Alternative Payment Models
In simple terms, an alternative payment model reimburses providers based on the value, rather than volume of services. But for providers, implementing the different payment structure can be anything but simple.
Only one-quarter of healthcare payments in 2016 were paid via an alternative payment model that includes population-based accountability, the Healthcare Payment Learning & Action Network reported in October 2016.
The alternative payment model transition may also have recently reached a roadblock for some healthcare organizations, according to a December 2016 American Medical Group Association (AMGA) survey. Healthcare organization leaders stated that 77.3 percent of their 2016 commercial revenue still came from a fee-for-service payment structure.
Last year, the healthcare executives thought they would be somewhat further along with the alternative payment model transition. In 2015, survey respondents predicted 2016 fee-for-service revenue to account for just 68 percent of total commercial payments.
Harbrecht wasn't surprised at low alternative payment model adoption rates, especially considering how providers and payers must take on more financial risk under alternative payment models.
READ MORE: Understanding the Value-Based Reimbursement Model Landscape
"One challenge is that any change is difficult," she said. "Medicine, in general, is a fairly conservative group. With any changes, especially big changes like this with risk involved, there's always push back."
For providers, there is also the additional investment risk with alternative payment models, she stressed. Not only are providers taking on financial accountability for their care delivery and patient populations, but they must also make significant investments to prepare their organization for participation in the models.
"It takes a real leader or a big push across the country to say we have to do this differently if we want to get different results."
READ MORE: Preparing the Healthcare Revenue Cycle for Value-Based Care
But the uncertainty over return on investment has kept some providers from making the jump to more robust alternative payment model adoption, she pointed out.
"From the provider perspective, if they're going to make the upfront investments needed to redesign care, they want to make sure new payment models will be there to help recoup those costs," she added. "If that's not a guarantee, it's more difficult to take on that risk, especially if most payments remain fee-for-service.  For small practices and hospitals, that risk becomes even more important because they don't have a lot of bandwidth."
Payer resistance to alternative payment model adoption also comes into play. When the AMGA asked healthcare leaders in their survey why alternative payment model implementation rates were lower than predicted, many noted that commercial payers are not offering value-based reimbursement models.
Approximately 18 percent of healthcare executives reported that no payer had a risk-based alternative payment product in their market and another 46 percent said there was only 1 to 19 percent of plans offering a risk-based product in their market.
"From the payer perspective, they're concerned about paying more and not getting more," Harbrecht explained. "Particularly for self-insured employers who already feel they're paying too much for healthcare and don't necessarily understand the benefits new models of care can bring."   
"With those issues on both sides you can see why nobody wants to move first," she continued. "It takes a real leader or a big push across the country to say we have to do this differently if we want to get different results."
Regardless what payment model is used, there are always drawbacks.  For instance, fee-for-service payment structures alone promote overuse of healthcare services, while on the other end of the continuum, capitated payments in which providers take full financial responsibility for patient populations, can promote underutilization.
Even simpler pay-for-performance arrangements that reward providers for improving patient outcomes or reducing healthcare costs have too narrow of a focus to motivate organizational change.
Harbrecht advocated for more blended payment structures for alternative payment models. The models should incorporate payment structures from across the provider compensation landscape depending on what type of care providers are furnishing.
"In primary care, if someone's coming for something acute or self-limited, fee-for-service reimbursement makes sense," she stressed. "But if you're managing a population of patients with chronic diseases that require intensive care management and care coordination, fee-for-service is the absolute wrong model to use since it doesn't cover the extra staff or services needed."
"Blended models combine the best aspects of each payment type and try to reduce the downsides while incenting the activities needed to get the best patient outcomes at lower costs," she said.  
While alternative payment model adoption and design still face many challenges, there may be light at the end of the tunnel for providers looking to implement value-based reimbursement structures. By focusing on developing health IT infrastructure and inciting organizational change among staff, healthcare organizations should be more prepared to fully participate in more alternative payment models.
Investing in data analytics and EHR systems should be a healthcare organization's first step, Harbrecht said. But the health IT systems should have interoperability capabilities, especially between providers across a healthcare system's organizations.
Healthcare organizations should aim to have health IT systems that go beyond simple provider communication, such as sharing lab results. Rather, the interoperable health IT systems should allow providers across the care continuum to have a conversation through the EHR to develop more comprehensive care plans for shared patients.
"A key component missing from many redesign efforts and payment models are incentives for those who share common patients to work as a team to ensure patients get what they need," she said.
Health IT infrastructure should also move healthcare organizations from meaningful use to making more meaningful, actionable insights from data.
"Data is critical in this work to not only see if we are doing a good job but to get necessary information at the point-of-care," she stated. "Tests are repeated all the time because a patient just had an MRI at their primary care provider but the specialist didn't get the results, so they order it again."
"We still have a tremendous amount of waste in the system because of these handoff and coordination of care issues," she continued.
However, providers may face some obstacles with implementing the appropriate health IT systems.
"The existing EHRs and data analytic tools are still incredibly expensive and take a herculean effort to get data from them," she said. "The EHR and health IT companies have not delivered what they should and it's very frustrating for providers."
Additionally, healthcare organizations should implement a staffing model that aligns with value-based reimbursement goals, such as increased primary care access and organizational change, Harbrecht advised.
"The best thing for value-based care is to stop building more hospitals and ERs and invest in culture change, primary care and coordination of care among everyone managing the same patient." 
Many care delivery and alternative payment models, such as patient-centered medical homes and accountable care organizations, emphasize the role of the primary care provider. Under these models, primary care providers should act as the care coordinator for patients.
Some alternative payment models that reimburse providers on a per member per month basis also incentivize healthcare organizations to take on more primary care providers to manage more patients.
"Right then and there my volume is going to make a difference," she pointed out. "The larger my population of patients, the more money I'm going to get upfront from the per member per month payment."
While merging with or acquiring other organizations to obtain more providers and patients may seem appealing to some healthcare executives, Harbrecht cautioned that they still need to manage their population well, with high quality and lower costs, to get shared savings or bonuses later.
"One way to do that is to keep people out of the hospital and ER," she said. "This creates a conundrum for healthcare executives that n have to decide whether value-based reimbursement is really going to happen. If so, the best thing for value-based care is stop building more hospitals and ERs and invest more in culture change, primary care and coordination of care among everyone managing the same patient. This means getting specialists engaged as well." 
Once a healthcare organization decides to employ more primary care providers, executives and providers should ensure that new and existing staff understand the cultural and organizational change.
"Since fee-for-service doesn't pay for care coordination or care management, nobody is used to doing it. It will take a huge culture change to come out of our silos, build these relationships, and do things differently," she said. "Using primary care to better manage outpatient departments and improve relationships with specialists and ancillary professionals so that together, they can manage their community's population better." 
An October 2016 study in the American Journal of Managed Care echoed Harbrecht's concerns with provider engagement with organizational change. The case study at a Maryland-based accountable care organization showed that provider engagement with the alternative payment model was crucial to realizing care transformations, improving outcomes, and earning beneficiary acceptance of the model.
However, larger healthcare organizations may find the cultural shift to value-based reimbursement harder than smaller organizations.
"One reason may be that many providers came from small independent practices that were used to having control and being more nimble," she said. "In addition, when competing hospital systems started to expand, many providers were recruited with higher salaries but few expectations to do things differently."
While healthcare leaders can prepare their organization for value-based reimbursement, the industry still faces an uphill battle with alternative payment model adoption.
"A major issue is that the transition is taking too long," Harbrecht said. "Frontline providers are being asked to run the old treadmill while redesigning to population management which has very different strategies. We've got people with one foot on the boat, one foot on the dock, and the boat is taking off, leading to an alarming rate of physician burning out."
"To get people on the same page, the reimbursement system must align with the redesign activities on the ground," she continued. "That means both payers and providers need to dive in head first to move us through this uncomfortable transition."