Understanding the Top 10 Terms of Value-Based Purchasing
From pay-for-performance to bundled payments and ACOs, providers should understand the key terms in value-based purchasing before making the transition.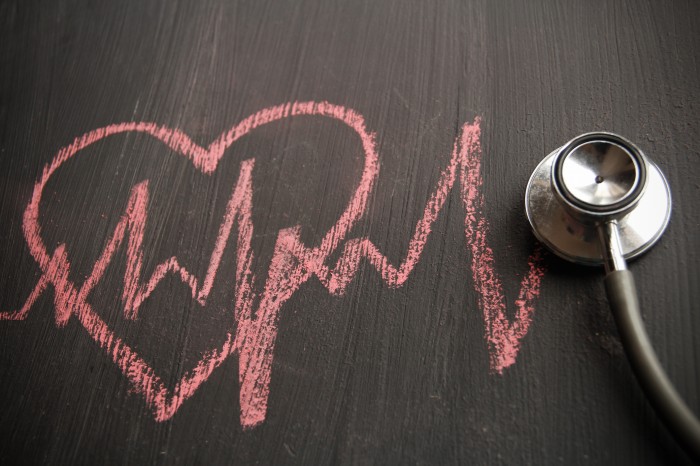 Source: Thinkstock
- Whether providers favor it or not, the healthcare industry is inevitability moving to value-based purchasing.
CMS reported in 2016 that Medicare already linked 30 percent of traditional fee-for-service payments to value-based purchasing models and the federal healthcare program anticipates upping the percentage to 90 percent by the end of 2018.
Private payers are not fair behind Medicare. About 25 percent of healthcare payments made through commercial, Medicare Advantage, and Medicaid health plans stemmed from an alternative payment model with population-based accountability in 2016, the Healthcare Payment Learning & Action network found.
With payers embracing value-based purchasing as a marathon event, rather than a sprint, providers are engaging in a wide range of alternative payment models and value-based reimbursement structures. From bundled payments to accountable care organizations, providers have options when it comes time to implement a model and several financial risk opportunities within each arrangement.
By understanding the top terms of value-based purchasing, providers can ensure they implement the right models and do not inappropriately risk their healthcare revenue as they transition away from fee-for-service.
Accountable care organization (ACO)
READ MORE: What Is Value-Based Care, What It Means for Providers?
According to CMS, an accountable care organization (ACO) is a group of physicians, hospitals, and other healthcare providers who collaborate voluntarily to provide coordinated, high-quality care to patients. Their goal is to ensure that patients receive the right care at the right time and providers prevent unnecessary, duplicative services while reducing medical errors.
Under ACO arrangements, providers are responsible clinically and financially for assigned patients. They can earn value-based incentive payments through the organization by delivering high-quality, cost-efficient care.
They can also share in potential healthcare cost savings under shared savings arrangements if they reduce costs. However, they may have to repay possible financial losses to payers under shared losses arrangements if they do not lower costs. ACO contracts can contain shared savings only or add shared losses, but the ultimate goal is to make providers fully accountable for a population's care quality and costs under shared losses.
There are currently 923 ACOs operating as of June 2017, a recent Health Affairs report revealed.
Alternative payment model (APM)
Alternative payment models (APMs) are claims reimbursement structures that reward providers for furnishing high-quality, cost-efficient care.
READ MORE: Best Practices for Value-Based Purchasing Implementation
The models range from incentive payments for improved patient outcomes to full capitation payments to ACOs for patient populations. They can cover specific clinical conditions, care episodes, or patient groups.
Since APMs come in a variety of shapes and sizes, CMS recently identified a subset of Advanced APMs that qualify for maximum value-based purchasing payments under MACRA. Providers in the Advanced APMs may receive a 5 percent incentive payment for participating in one of seven models in 2017.
The seven Advanced APMs reward providers for high-quality, cost-efficient care while also imposing downside financial risk or shared losses on providers. Key models for 2017 include the Comprehensive Primary Care Plus, Next Generation ACO, Medicare Shared Savings Program Tracks 2 and 3, and the Comprehensive Care for Joint Replacement Payment Model (certified EHR use track only).
Bundled payments
Bundled payments reimburse providers a fixed amount to provide care to patients for a full care episode. The single payment covers all the services, including the triggering procedure or diagnosis and all other care provided, for a specific amount of time.
Payers typically set the bundled payment amount at the historical price for providing care to a patient undergoing a certain procedure or managing a specific condition. The historical price is typically adjusted for regional price variations and patient characteristics as well as discounted to promote cost reductions.
READ MORE: Exploring Two-Sided Financial Risk in Alternative Payment Models
Providers who reduce the healthcare costs for a bundled payment patient can share in all or a portion of the savings. In the event care costs exceed the bundled payment, providers lose the difference.
Some bundled payment models include a downside financial risk track in which providers who exceed target prices must repay all or a percentage of the financial losses for that care episode.
Global capitation reimbursement
Providers who contract with health plans may elect to receive global capitation payments. For the alternative payment model, payers reimburse providers a single, fixed amount for beneficiaries who receive care at the provider and hospital network for a defined period.
Payers typically reimburse providers on a per-member, per-month basis. Hospital and provider network leaders then decide how to pay individual providers within the association.
Global capitation payments usually stem from a projection of the services and costs of a patient population based on historical spending and utilization. The payments are also typically adjusted for patient characteristics and disease severity.
Some providers view global capitation as the ultimate goal for value-based purchasing because providers are at full financial risk for patients. If actual care costs are greater than the capitated payment, then providers lose revenue. However, if actual care costs are below the payment, they generate a profit.
Medicare Access and CHIP Reauthorization Act (MACRA)
To propel the value-based purchasing transition, policymakers designed the Medicare Access and CHIP Reauthorization Act (MACRA). Under MACRA, CMS ties Medicare reimbursement to quality improvements and cost efficiency.
Providers who qualify to participate in MACRA can join one of two tracks: the Merit-Based Incentive Payment System (MIPS) or Advanced APM route. Together, the value-based purchasing tracks create the Quality Payment Program.
Under MIPS, eligible clinicians earn a composite performance score based on care quality, Improvement Activities, Advancing Care Information (replaces Medicare EHR Incentive Program), and healthcare costs. A provider's composite MIPS score determines if he receives a negative or positive Medicare reimbursement adjustment.
MIPS is budget-neutral, meaning some providers will receive negative payment adjustments and financial rewards will equal the total penalty amount given. The maximum adjustment is 4 percent for the 2017 performance year and will increase to 9 percent by 2020.
Eligible clinicians who are engaged in risk-based alternative payment models may turn to the Advanced APM track. Providers who participate in an approved alternative payment model in 2017 can earn an automatic 5 percent incentive payment.
Pay-for-performance models
In addition to ACOs and bundled payments, providers can also join pay-for-performance (P4P) models. The P4P arrangement reimburses providers for achieving, advancing, or exceeding performance on certain quality and cost measures.
P4P models assess providers on structure, process, and/or outcome measures, the Health Care Incentive Improvement Institute (HCI3) stated. Structural measures include patient care access, health IT use, and patient experience, while clinical process measures evaluate the number of patients undergoing certain services, such as the percentage of patients receiving preventative services.
Outcome measures are the most commonly used measures in P4P models. The quality measures assess the impact of healthcare services on patient health statuses.
Providers who meet or exceed the performance threshold earn an incentive payment, whereas those who fail to meet performance benchmarks do not receive an incentive payment.
For example, Medicare manages the Hospital Value-Based Purchasing program. Providers in the program may earn a 2 percent positive Medicare reimbursement adjustment for inpatient services if they achieve performance thresholds for patient experience and care coordination, patient safety, clinical care, and efficiency and cost reduction.
Pay-for-reporting models
The most basic value-based purchasing models is a pay-for-reporting arrangement. The model incentivizes providers to report quality and cost data by rewarding them for complete submissions.
Payers usually start providers on a pay-for-reporting track while their healthcare organizations implement the necessary health IT and reporting systems for more advanced value-based purchasing models, such as P4P arrangements and bundled payments.
CMS currently manages several pay-for-reporting programs for a variety of provider organizations, including hospital outpatient departments, skilled nursing facilities, hospices, ambulatory surgical centers, and long-term care hospitals. Prior to MACRA implementation, physicians participated under the Physician Quality Reporting System (PQRS).
For most of these programs, the federal agency requires providers to meet administrative, data collection and submission, data validation, and publication requirements or face a 2-percentage point reduction in the annual payment update to their respective prospective payment systems.
Resource use
As providers take on value-based purchasing, it is equally important to reduce healthcare costs and improve efficiency as it is to enhance care quality. Providers should look to their resource use, or cost and utilization performance, to achieve both goals.
The Agency for Healthcare Research and Quality identified three resource use measure types, including:
• Resources used to produce healthcare, such as mean length of stay, charges or estimated costs, and readmission rates

• Complex healthcare resource use, including inpatient and outpatient utilization

• Resources used in a care episode, or to treat a patient with a specific comorbidity burden for a specified period
Achieving high-value resource use is key to value-based purchasing success. Healthcare stakeholders spent about $32.8 million, or $22 per person, on 28 low-value medical services in 2013, a RAND Corporation and University of South California study stated.
Stakeholders spent the most on spinal injections for lower-back pain with $12.1 million, followed by $3.6 million on imaging for uncomplicated headaches and $3.1 million on imaging for non-specific low-back pain.
The American Hospital Association claimed in 2016 that reducing low-value resource use would not only reduce healthcare costs, but improve care quality by avoiding over-treatment.
Shared savings and losses
Alternative payment models contain two key financial risk structures. Providers can engage with shared savings, or upside risk, or shared losses, otherwise known as downside risk.
Under shared savings arrangements, providers are eligible to earn all or a portion of any healthcare savings their care delivery incurs. Payers usually set financial benchmarks for how much care should cost per episode or patient and providers must generate actual care costs below this figure to qualify for shared savings.
Providers whose actual care costs exceed the financial benchmark may have to repay payers all or a percentage of the financial losses under shared losses arrangements. Unlike providers in shared savings-only models, providers are penalized for not meeting target prices.
Two-sided financial risk APMs
Alternative payments models with both shared savings and losses provisions are considered two-sided financial risk structures.
Value-based purchasing supporters favor two-sided financial risk APMs because they shift financial and clinical accountability to providers.
However, providers have been slow to adopt two-sided financial risk. A 2016 American Journal of Managed Care study found that only one-third of healthcare organizations received more than half of their revenue from some type of risk-based payment model.
A 2016 Leavitt Partners report also revealed that 61 percent of ACOs are still in shared savings-only arrangements.
CMS intends to accelerate two-sided financial risk adoption by rewarding clinicians who engage in risk-based APMs under MACRA's Advanced APM track.